---
---
Celebration of the Life of Zhou Huazhang,
nephew of Zhou Enlai, held in Beijing

Full media report 2019-07-15 12:45:48
On July 14, 2019, the "Celebration of the Life of Zhou Huazhang," hosted by the Zhou Enlai Peace Institute, was held in Beijing. Zhou Huazhang's wife Hou Yunzhen, his son Zhou Qing, daughter Zhou Xiaofang, grand-daughter Zhou Meihua, son-in-law Michael North, many relatives in Beijing and friends from home and abroad, all gathered together to reminisce about the life of Zhou Huazhang.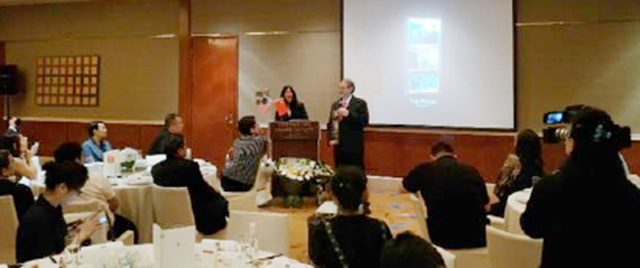 A film presentation was shown, including historic video of Premier Zhou Enlai, with excerpts of the documentary, "In the Footsteps of Zhou Enlai," and a record of Zhou Huazhang's achievements. People reflected on the character of China's former national leader, Premier Zhou, and shared their deep admiration for his accomplishments. They felt nostalgic — but at the same time, they recognized Zhou Huazhang, as the nephew of the great man, as an ordinary man who lived an extraordinary life. They felt proud of him. With deep hearts, people shared the memory of Premier Zhou Enlai and Mr. Zhou Huazhang.
The audience learned that Zhou Huazhang came to Beijing in 1949, at the age of 19, when New China had just been established. He began working at the Peace Hotel in Beijing (so named by Zhou Enlai), and at the diplomatic facility in Xiangshan (Fragrant Hills), playing a key role in China's financial and diplomatic affairs and welcoming international visitors.
After retirement, Zhou Huazhang lived in the United States for 11 years. During this time, he came to understand and appreciate America and its people, and recognized the importance of maintaining positive relations between China and the United States. He was invited to participate in many activities, including the famous "Handshake" re-enactment between Premier Zhou Enlai and President Nixon in 2014. His book, "House," recounts the historic role played by the Zhou family in China over the centuries; it is scheduled to be published this year.
Zhou Huazhang's life was both simple and extraordinary. During his lifetime, he made positive contributions to the founding of modern China, through study and hard work. He had many friends in the United States, and actively promoted peaceful exchange between America and China.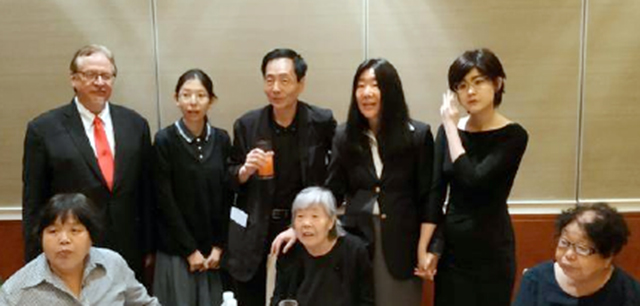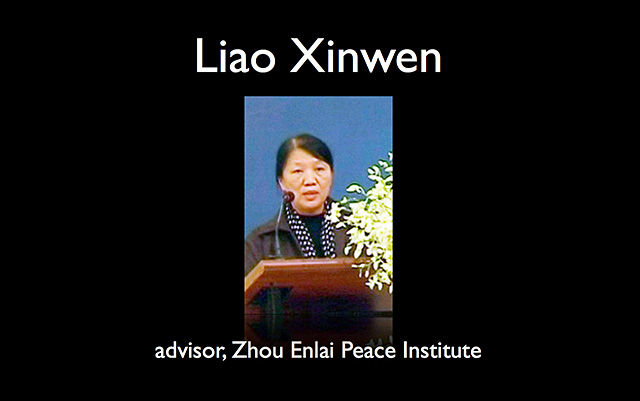 Zhou Huazhang's children and their relatives expressed their gratitude to the guests gathered at the Grand Hyatt Beijing. Many shared touching stories about him. Zhou Enlai's niece, Zhou Bingde, had personally visited the farewell ceremony earlier in the week and sent her condolences, as did Liao Xinwen, former director of the Zhou Enlai Study Center. Statements of memory were offered by Calvin Say, Speaker Emeritus of the Hawaii House of Representatives, international financier Arthur Lipper, and writer Elisabet Sahtouris.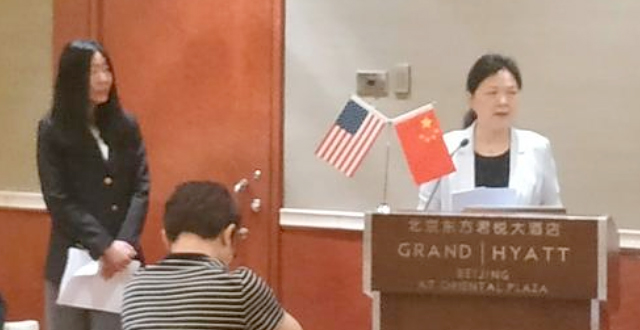 Sun Xiaoyan, director of the Zhou Enlai Memorial in Huai'an City, Jiangsu Province, said in her speech that the life of Zhou Huazhang was a common tale, typified by struggles of the era — but a successful life. As a relative of the former senior leader of China, he was always humble, yet active in his work and study, and made positive contributions to China's role in the world. She said that people should remember him deeply, and continue to respect the peaceful spirit of Premier Zhou Enlai, recalling his original heart, bearing in mind his mission, and his efforts to repay society and serve the nation.
Friends from the United States — Roger Epstein and David Castellano — gave short talks, expressing their respect for Premier Zhou Enlai and offering condolences on the passing of his nephew. Liu Bin, Li Jianjun and Hu Ming, executives of the China-US joint venture Galaxy Magnesium (a magnesium export enterprise), were also invited to participate in the commemoration activities. Galaxy is the first such joint US-China venture, bringing magnesium the world.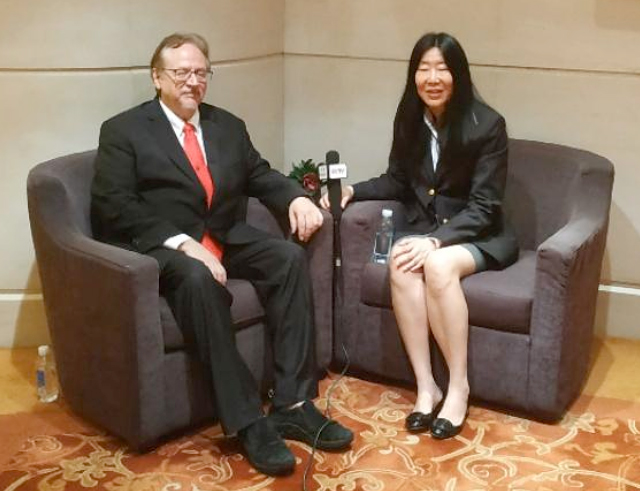 The event was hosted by the Zhou Enlai Peace Institute and co-sponsored by Beijing Grand Hyatt Hotel. Zhou Xiaofang, daughter of Zhou Huazhang, co-founder and president of the Zhou Enlai Peace Institute, said that after working and living overseas for more than 20 years she is mainly engaged in China-US cultural exchanges. For that reason, her husband Michael and Xiaofang founded the Zhou Enlai Peace Institute in Hawaii.
She recounted that a Chinese from Singapore told her in tears that during the "Cultural Revolution", the Premier saved their family. She didn't expect so many people to miss Zhou Enlai, in such a faraway place. His personal efforts helped and influenced so many people in the world; perhaps this is the realm of great men, said Xiaofang.
The establishment of the Zhou Enlai Peace Institute was first supported by Xiaofang's aunt, Zhou Bingde. Xiaofang explained that previous research on the former Premier was focused on specific working methods and historical events, but that his legacy actually rises to great heights: a universal philosophy of peace. So there is much to be done. and the Peace Institute was established to celebrate the achievements of Zhou Enlai's life for the international community.
To Xiaofang, the commemoration of the life of her father is not only a recollection by his loved ones, but also a memory of the beloved Premier Zhou, who inherits and carries forward a great spirit of patriotism and peace.
Zhou Enlai is a prominent figure among the great men in modern Chinese history. He made important contributions to the peace of China, the United States and the world. From 1949 to 1976, as China's prime minister and foreign minister, Zhou Enlai opened new potential for China in the world and set the highest goal for mankind: friendship among all the people of the world.
China will celebrate the 70th anniversary of the founding of the People's Republic in a few weeks. This is the dream that Zhou Huazhang and his family have long cherished.
(Photos/ Jiang Haijun)