---
Celebrating the 120th Birthday of Zhou Enlai
More detail and transcript of this CCTV Feature News Story
President of China Cites Zhou Enlai's
dedication to rejuvenation
By Zhang Yunbi | China Daily | Updated: 2018-03-02 07:11
The goal of realizing China's modernization, as stated frequently by the late premier Zhou Enlai, will be achieved in the near future, said President Xi Jinping…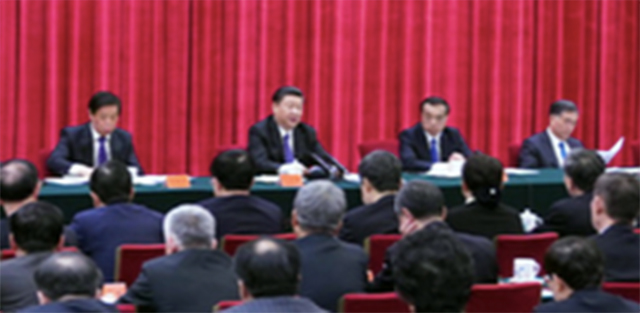 Xi made the remark when addressing a symposium at the Great Hall of the People in Beijing on Thursday that marked the 120th anniversary of the birth of Zhou in 1898.
Zhou, who died in 1976, served as premier for 26 years and became known as one of the major designers of the blueprint for the country's rise.
At a young age, he wrote of his wish for China's advancement, and today's generation could tell those of a different era that the Chinese nation made progress as it stood up, began a better life and became strong, Xi said.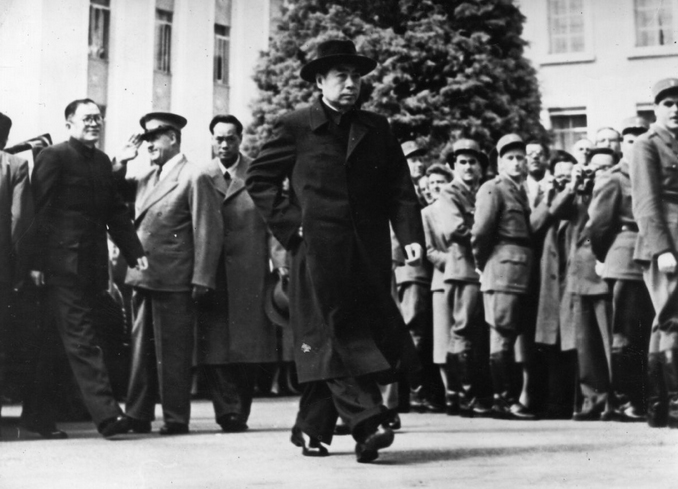 Zhou impressed the Chinese people as well as people from across the world with his great deeds in seeking happiness for the people, the nation's rejuvenation and the progress of all mankind, Xi said.
Xi noted that Zhou is also an outstanding example as he sought self-improvement, kept fighting, dared to shoulder responsibility, fully dedicated himself to missions and stuck firmly to discipline.

---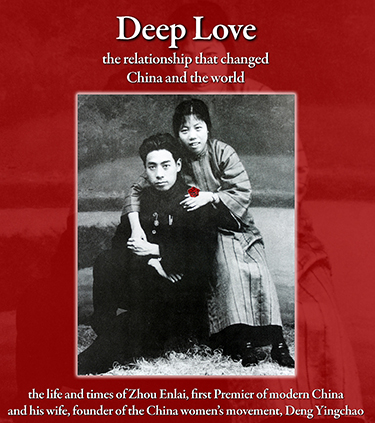 December, 2016
1. Exhibition: a story of the passion of modern China
Premiered at the State Capitol, Honolulu Hawai'i


2. Anniversary Celebration Luncheon


3. Seminar on Business Ethics
at Chaminade University

---
In the Footsteps of Zhou Enlai
---
October, 2016
History is always rooted in the personal: it is a story told by an author with an individual voice, about the people, places and events that shape our world.
"In the Footsteps of Zhou Enlai" is a story never before heard, following the life journey of Zhou Enlai, one of the great figures of modern history.

the film, "In the Footsteps of Zhou Enlai"
---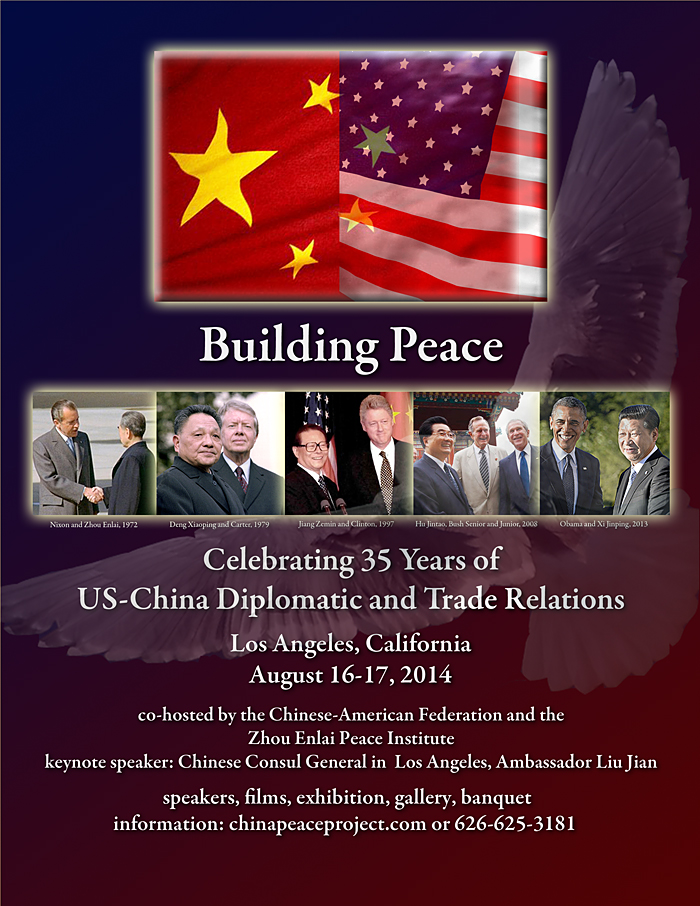 *
*
*
*35 Years of Building Peace
The Growth of US-China Diplomatic and Trade Relations
In 1979, formal diplomatic and trade relations were re-established between the United States and China, after a gap of nearly 30 years. In 2014, we celebrate the 35th anniversary of that milestone of peace and business with a high-level forum in Los Angeles.
---
The Zhou Enlai Peace Institute:
recognizing the life and achievements
of a hero of modern China

Zhou Enlai is one of the great figures of modern history. He made vital contributions to peace, for China, America and the world. As Premier and Foreign Minister of China from 1949 to 1976, Zhou Enlai opened the face of China to the world and established a top priority: friendship with all people.
Only a few people have made transforming, positive contributions to the world in the past century. Without them, key events in history might have unfolded differently. Among these giants are Mahatma Gandhi, who brought freedom to India with non-violence; Nelson Mandela, who liberated South Africa with reconciliation; and Martin Luther King, who set the highest standard for equality in America.
But there is no comparable figure from modern China, the world's largest nation, who has achieved the highest level of international heroic recognition and respect.
The Zhou Enlai Peace Institute will change that perception.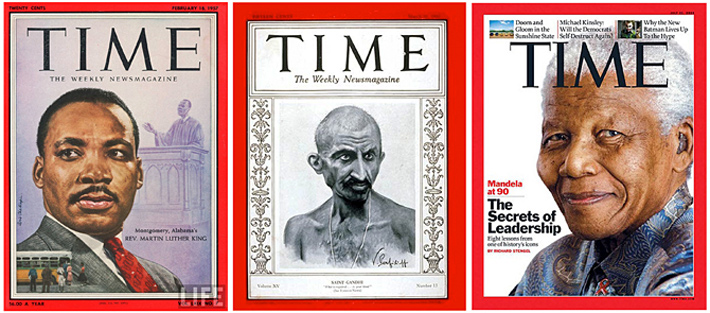 images and artwork copyright, TIME magazine
---
---