---
---
April 3, 2019; Residence of Zhou Enlai
in Sinan Road, Shanghai.
Visit by 24 students from
Changning Middle School,
sponsored by the
Zhou Enlai Peace Institute.
---
A spring day in Shanghai; leaves opening, trees blooming.
An occasion to visit and remember China's unparalleled peacemaker, Premier Zhou Enlai.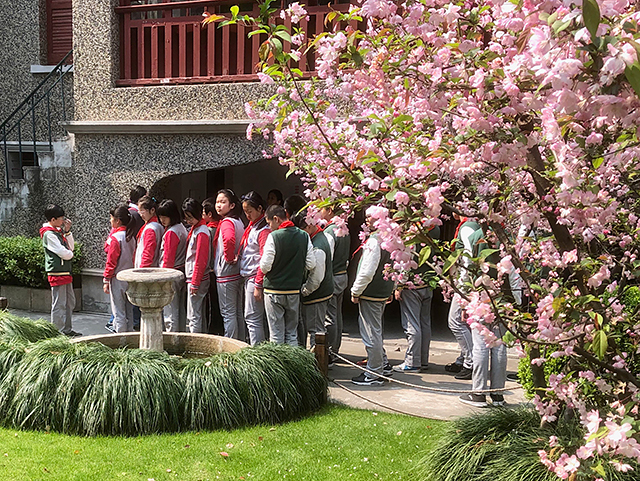 For a critical time, during an era of invasion, war and revolution in Shanghai, a graceful home in the French Concession near the center of the city was home to Zhou Enlai and his staff. Under constant surveillance and threat by both Kuomintang and Japanese spies, Zhou Enlai waged a secret battle for the future of China.
Here he received US Presidential Envoy General George Marshall, and held Chinese and foreign press conferences. The Buick that Zhou Enlai drove is parked in the garage, and the offices are still maintained as they were, when he worked here. His plain bedroom still has its worn blankets and basic furniture; and there is a shared room that was used by other officials.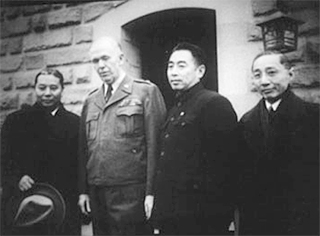 U.S. General George Marshall visits
Zhou Enlai in Shanghai, 1946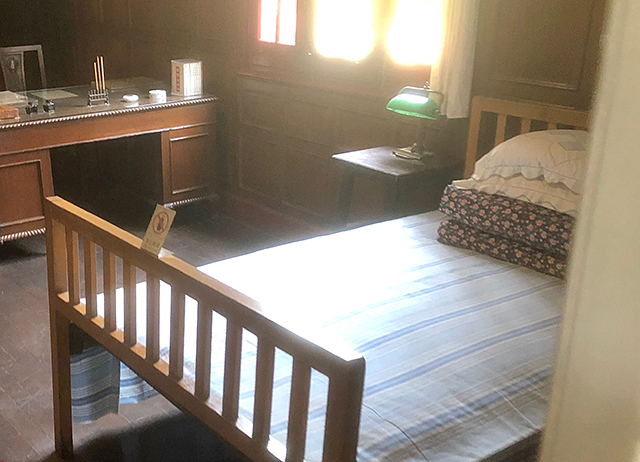 On April 3, 2019, the old Spanish-style home, kept in perfect condition by a dedicated staff, welcomed 24 students from Changning Middle School in Shanghai. Assisted by Michael Funnell (a nephew of Michael North, one of the founders of the Zhou Enlai Peace Institute) the students came all the way by coach across the immense city.
Teacher Zhao, also a teacher at the school, came along to assist the class, and the young assistant at the Residence, Xiaotang, provided guidance.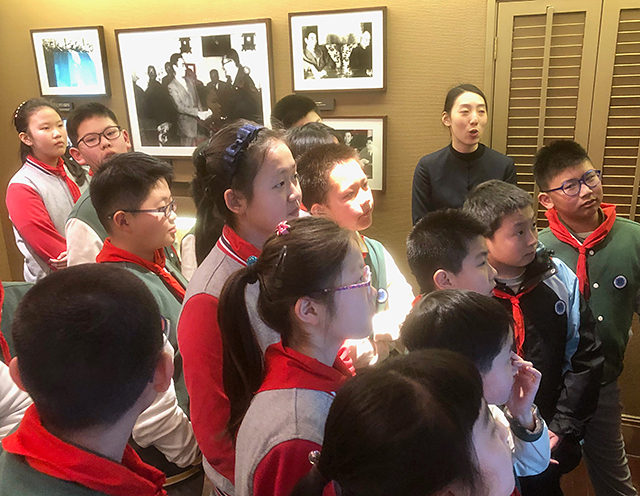 Zhou Xiaofang, co-founder of the Zhou Enlai Peace Institute, provided inspired words to the students about her great uncle, Zhou Enlai.
Dr. Tian Qiang is an executive of Global Systems Biology Foundation, the Seattle non-profit medical research group. He attended to talk to the students about his ground-breaking work to provide lifelong medical care to people around the world through the science of phenotyping. See more.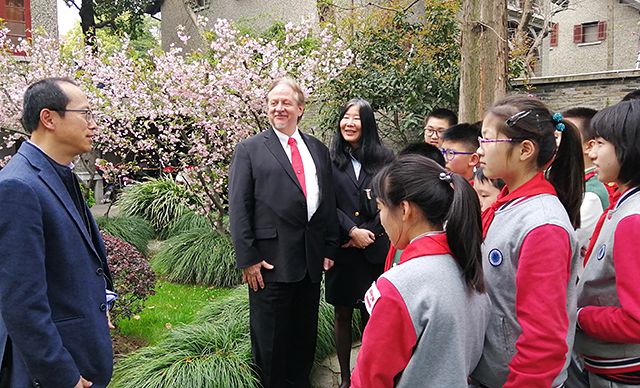 It was a day of inspiration and knowledge for all concerned, remembering how China's first premier set the highest possible standard for integrity and courage, and how he emerged to the world as China's peacemaker.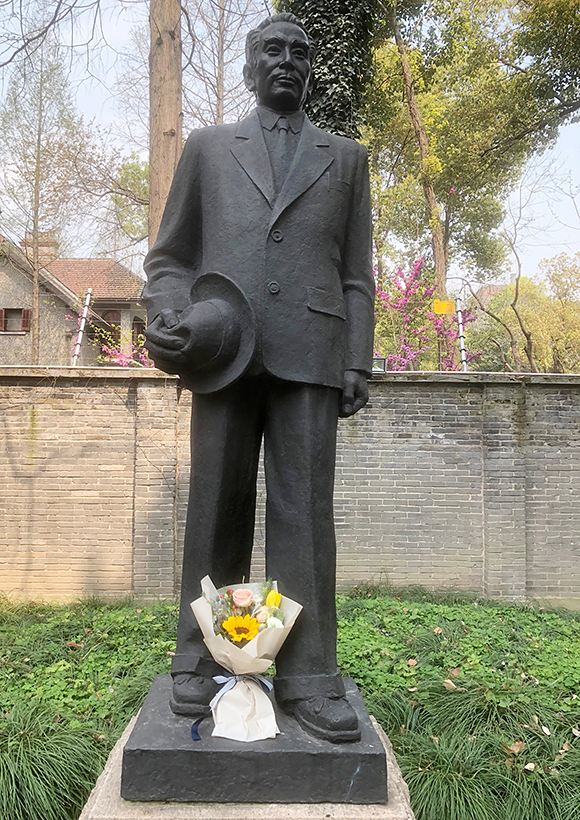 Zhou Enlai, first Premier and Foreign Minister of modern China; 1898 – 1976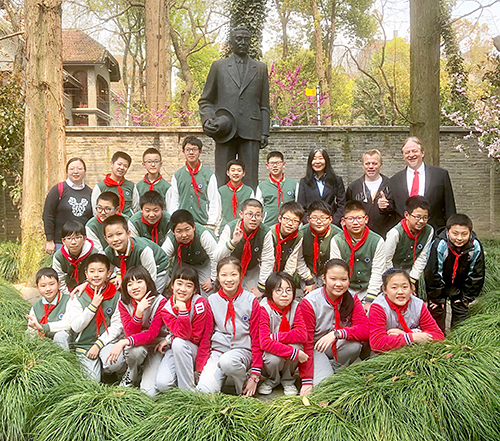 Sincere thanks to Shanghai Residence Curator Ji Ming;
and to Shanghai Changning Middle School teachers:
Gong Yan, Mr. Zhao, Ms Chen, Mike Funnell
---
**
---