The Brothers of Zhou Enlai:
Zhou Enpu and Zhou Enshou
What are their families doing today?

---
January 10, 2021; China Today Headlines; by Nangong Qin

---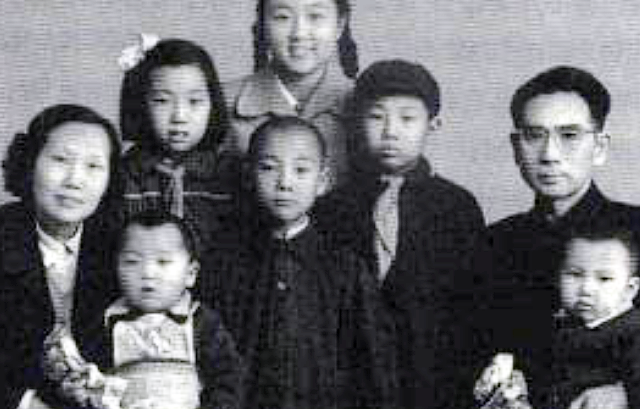 What does it mean, to live an "ordinary life?"
It's about household chores like eating food, washing clothes and cleaning the house. It's about living in this noisy world without being known to most people. No one knows where you come from, where you are going, what you have gone through. Everything about you is simple and anonymous.
Even if you are related to one of the founders of China, that has nothing to do with you, because you are just an ordinary person.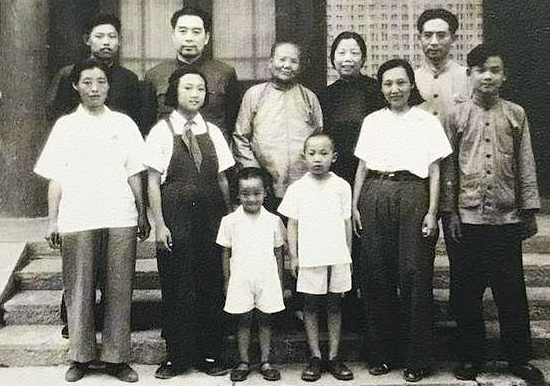 The descendants of Premier Zhou are the best example of this principle.
Zhou Enlai himself had no children; but he had two brothers and other relatives. Who were they, and what are their families doing today?
01. The Descendants of Zhou Enpu: Hidden People with a Low Profile
Zhou Enpu, the elder brother of Premier Zhou, did not join the revolution like Zhou Enlai but made a living with his uncle in Northeast China, in Shandong and other places. In 1945, the Republic of China arrested Zhou Enpu and tried to find out the whereabouts of Premier Zhou from him.
He refused to tell them, and was killed.
Zhou Enpu had only one son, Zhou Rongqing. In 1950, when his mother, Wang Lanfang, was transferred to Beijing, Zhou Rongqing and his mother met his uncle, Premier Zhou. Wang Lanfang had been injured in the war and was in poor health. So Premier Zhou advised Wang Lanfang and her younger brother Zhou Enshou, who also suffered from serious injuries, to retire early.

But there was a problem: if Wang Lanfang retired early, she wouldn't get her pension, and income for her family could not be guaranteed. Premier Zhou found a way to help them: he regularly took 50 yuan from his salary and gave it to Wang Lanfang, and gave 100 yuan to his younger brother Zhou Enshou, as personal family support.
Meanwhile, Premier Zhou advised their children that no one else could use these funds, because they were for their father and mother. They needed to earn a living on their own.
Premier Zhou's support continued until Wang Lanfang's death. His nephew, Zhou Rongqing, went to Beijing Volunteer Hospital when he grew up and became an officer in charge of public information and culture.
In 1953, the government encouraged people to work as grassroots organizers. Premier Zhou advised Zhou Rongqing to set a good example, so in 1957 Rongqing followed his uncle's advice and worked in a school for health in Ji County, Henan Province with his family. His mother, Wang Lanfang, followed him to Henan.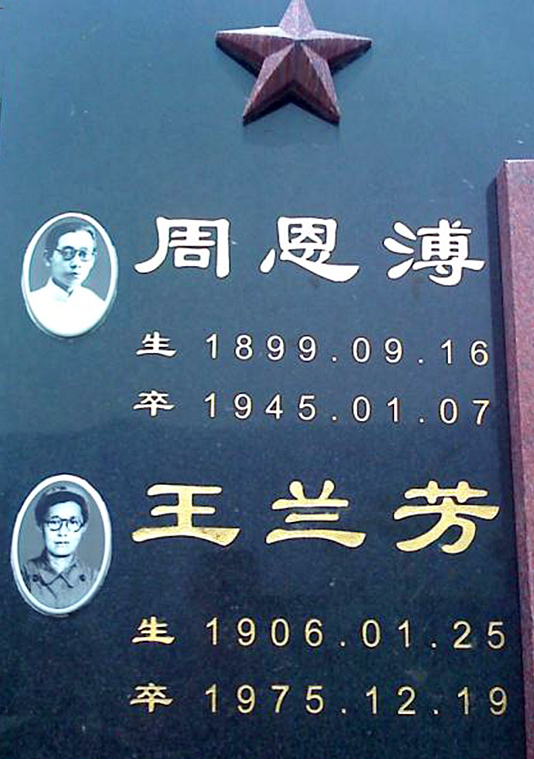 Zhou Rongqing was soon transferred to an iron and steel factory in Jiaozuo. It was in Jiaozuo that Zhou Rongqing met his wife Jin Juqing. They settled in Jiaozuo after they got married, and never left.
As far as Rongqing knew, Rongqing was an ordinary man. After they had known each other for more than six months, she finally learned Rongqing's true identity from others. Her reaction was very interesting: she didn't feel good about it. She asked Rongqing why he had deceived her and said that she was unable to continue their relationship because of this secret.
Zhou Rongqing was very upset and said: "I have nothing to do with my uncle. Our family is ordinary like anyone else. You can ask my mother if you want!"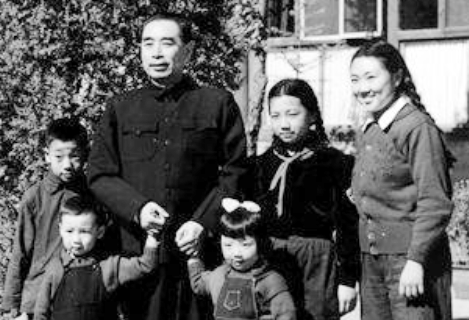 With the support of his mother, Zhou Rongqing finally married Jin Juqing, who came from a peasant family. He was regarded by many as "special," but was really ordinary. After their marriage, Juqing gave birth to two sons and a daughter. Their life was happy and peaceful.
In 1968, she went all the way to Beijing by train with her mother-in-law and met Premier Zhou Enlai, as a daughter-in-law of the Zhou family.
Zhou Enlai's wife, Deng Yingchao, welcomed the mother-in-law and daughter-in-law at West Flower Hall, Zhongnanhai, and praised their cute little son. So Jin Jujing felt less awkward.
Premier Zhou welcomed them warmly, and suggested names for their three children: Zhiyong, Zhihong and Zhijun.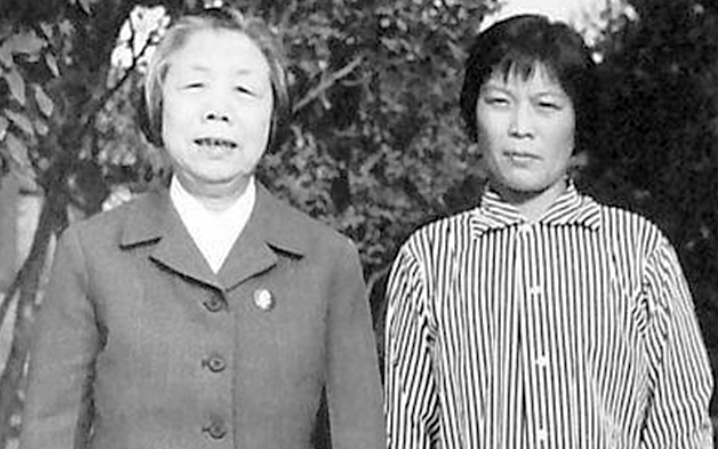 Jin Juqing (on the right)
Wang Lanfang died in 1975. The news arrived in Beijing, and Deng Yingchao said that the funeral should be simple. In 1976, Rongqing and Juqing were very sad when Premier Zhou passed away. But due to the complicated situation at that time, they were not able to attend to the funeral in Beijing, which was a source of great regret for them.
In 1992, Zhou Rongqing passed away; Deng Yingchao also passed away. Jin Juqing made up for her earlier words; she followed Deng Yingchao's will and scattered her ashes in the Hai River, observing the occasion with her children and other relatives of the Zhou family. She brought nine portraits of Premier Zhou portraits from Beijing to Jiaozuo, but only kept one — she donated eight portraits to Premier Zhou's original residence, now a museum.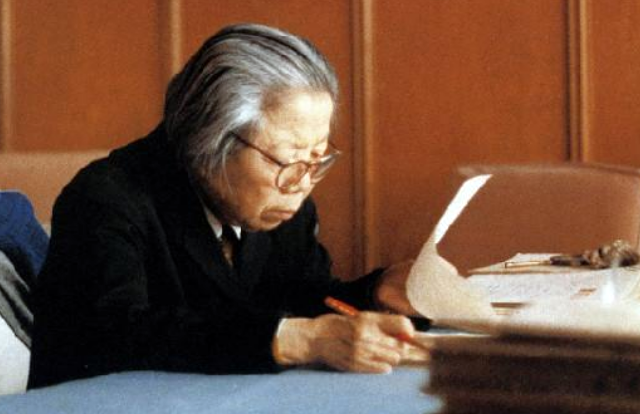 Zhou Zhiyong
The eldest son, Zhou Zhiyong, lived in a plain house, just 98 square meters. However, he felt quite satisfied compared with his mother's house. His mother had only a small kitchen and some shared space, which was very small for her.
But she refused her son's invitation to live with him. Instead, she found a job, earning a meager salary to support herself.
Zhou Zhiyong was the leader of an urban management team. The people in Jiaozuo liked him very much, because he carefully managed resources and was very considerate of the merchants. He even took the initiative to help them look after their stalls in bad weather. Therefore, the merchants were all happy to cooperate with him.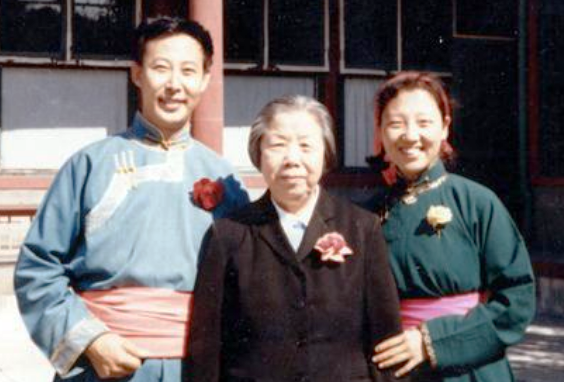 Zhou Zhiyong's wife worked in a service company. They had a daughter, but she had no permanent job.
Zhou Zhiyong's younger sister, Zhou Zhihong, and his younger brother, Zhou Zhijun, also had no permanent jobs. But they did not lose hope; they worked hard with their family to make a living in small businesses. After graduating from technical school, Zhihong's son worked in a tire factory in Jiaozuo. Zhijun's daughter dedicated all her time to study and had no financial resources.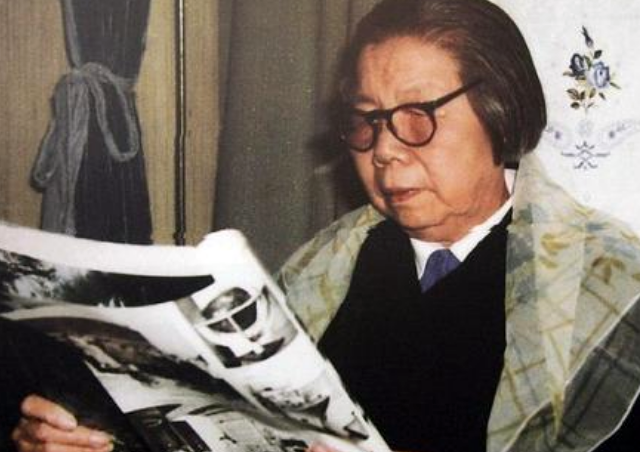 Who would believe that, among the family members of Premier Zhou Enlai — Zhou Enpu 10 other descendants — only one had a stable job and the rest relied only on small businesses? Even so, they never thought of asking for any privilege from Premier Zhou, to seek anything for themselves.
Zhou Zhiyong says that he will always remember father's words, and taught their children the same. As Zhiyong said, he and his family, as Premier Zhou had hoped, lived a simple and ordinary life like all others.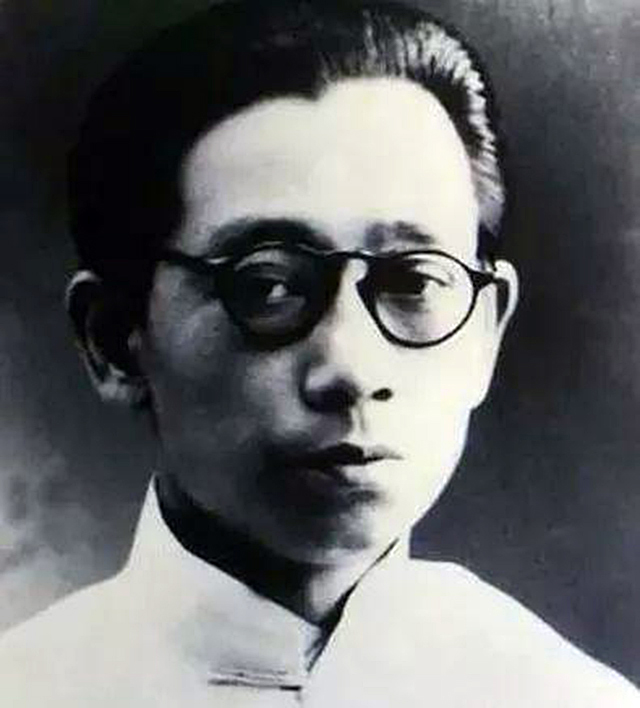 Zhou Enpu
02. Descendants of Zhou Enshou: An Ordinary Person
Zhou Enshou is the younger brother of Premier Zhou. In 1924, he joined the Youth League and became an underground writer for the Communist Party of China. Premier Zhou arranged for him to study at Huangpu Military Academy. In 1928, Zhou Enshou went to Jilin to study and changed his name to Tongyu. With many twists and turns, he secretly provided funds and medicine for the Party, in the name of a business corporation.
After the founding of the People's Republic of China, he was enrolled in the North China Revolutionary University for further study, at the suggestion of his brother and sister-in-law. In 1950, he served as section chief of the Beijing Iron and Steel Bureau. In 1963, when Zhou Enshou's gastric ulcer worsened, Premier Zhou called him and his eldest brother's daughter-in-law, Wang Lanfang, to West Flower Hall and persuaded them to retire. In order to relieve their worries, he promised to personally pay their living expenses.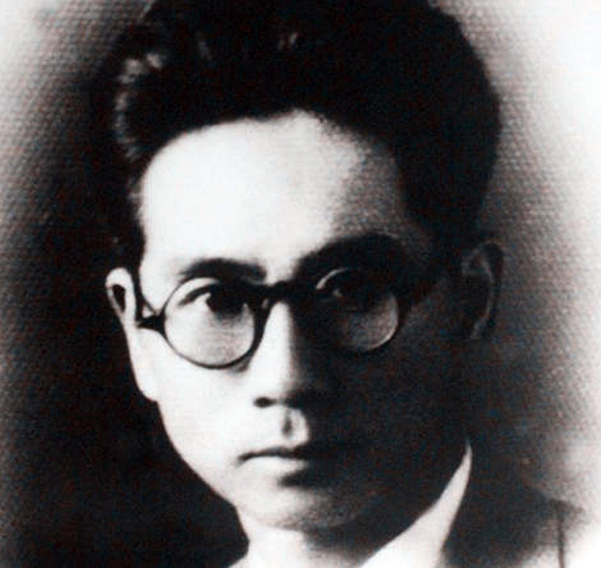 Zhou Enshou
In contrast to Zhou Enpu, who had only one son, Zhou Enshou and his wife Wang Shiqin had six children. It was difficult for him to support this big family at that time, with his meager salary. Zhou Enshou understood his brother's efforts to help him and agreed to his proposal: Premier Zhou gave Zhou Enshou a living allowance of 100 yuan a month, took his eldest daughter Zhou Bingde to Zhongnanhai, and took care of her.
Zhou Enshou died in 1985. His eldest daughter, Zhou Bingde, was deeply influenced by her uncle, Zhou Enlai. She was indifferent to fame and wealth and lived an ordinary life. People often asked her about Premier Zhou because she was very close to him.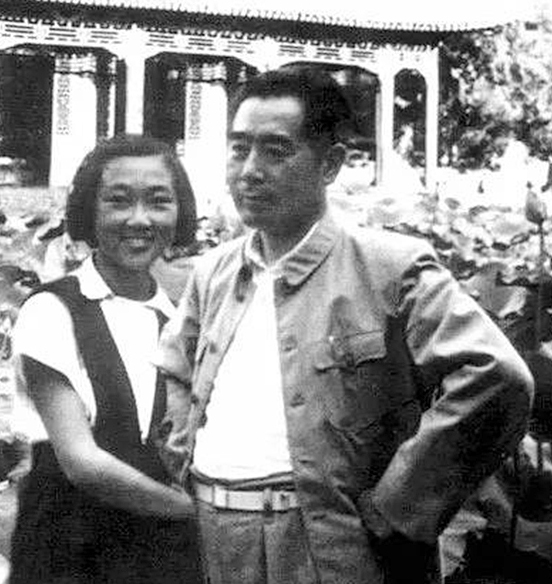 Zhou Bingde and Zhou Enlai
Even so, Zhou Bingde did not want to use her uncle's name in exchange for anything. She lived in a simple community in Beijing and enjoyed her retirement, like everyone else. She has two sons; the older one is engaged in cultural work; the younger lives in Vancouver and works in a computer company.
Zhou Bingjun
Zhou Enshou's eldest son, Zhou Bingjun, joined the Army in 1961. He then joined the Guangzhou Air Force and became a pilot. Since then, he has never left the bustling capital of Guangdong Province. His life is simple, always committed to the development of the motherland.
Zhou Bingyi
Zhou Bingyi is third child of Zhou Enshou. As a child, she lived with Premier Zhou and Deng Yingchao for a period of time. When she grew up, she devoted herself to political philosophy, and made a contribution to the research and understanding of Premier Zhou's philosophy.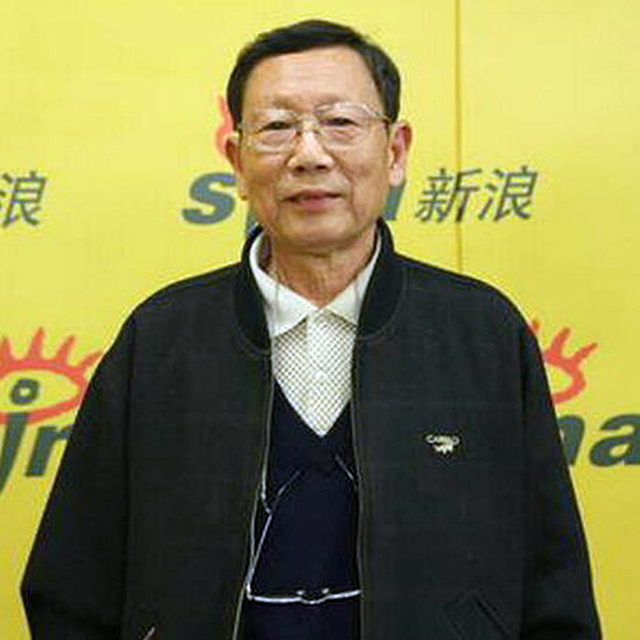 Zhou Bingjun
Zhou Binghua is the fourth child in this family. He joined the Army in 1965 and became a signalman. After that, he followed the suggestion of his commanding officers and took a position as a grass-roots worker in typesetting and typecasting. After retirement in 2006, he continued to be a book market supervisor with the permission of his superior.
Zhou Binghe
Zhou Binghe ("dedicated to peace") was named by Premier Zhou. He was very proud of this, and often said that his name embodied his uncle's hope for the future of the motherland.
He did not do exactly as his uncle expected. After graduating from Tsinghua University, he went to work at Beijing Institute of Automation Technology, and China National Publications Import and Export Corporation. After retirement, Zhou Binghe became director of the China Youth Network.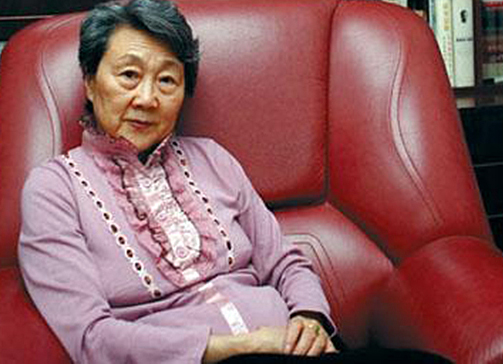 Zhou Bingde
Zhou Bingjian, the youngest child of Zhou Enshou, received a lot of attention from Premier Zhou. At age 16, she went to Inner Mongolia and worked in the countryside. In 1975, she was admitted to Inner Mongolia University and majored in Mongolian. Zhou Bingjian has stayed there for many years, working hard for the people. She is one of a very few government officers among Premier Zhou's family.
Zhou Enshou's six children and their family members' lives are better than the children of Zhou Enpu. But their achievements have all been earned through their own efforts. They bear in mind the family rule, formulated by Premier Zhou, and never rely on him. They are self-reliant, honest, plain and hard-working.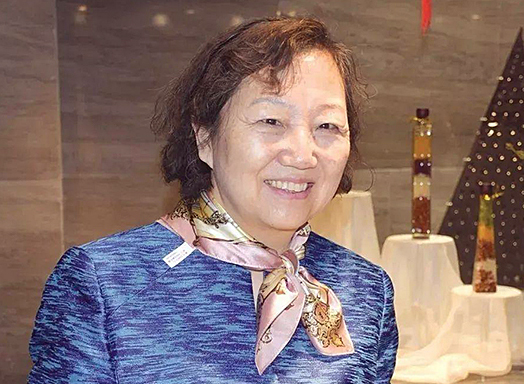 Zhou Bingjian
03. Other Descendants of the Zhou Family
Among the descendants of Premier Zhou's family, two have received public attention.
One is Zhou Erjun, whose father is a cousin of Premier Zhou. In 1946, after finishing his studies in Gaoyou Middle School, he had to go to Shanghai with his elder brother to seek help from Premier Zhou, because he had no funds to continue his studies, and joined the Army. In the early days of the People's Republic of China, Zhou Erjun followed Liu and Deng and worked in the Logistics Department of Southwest China.
There he met his wife, Deng Zaijun. Due to Zhou Erjun's low profile, Deng Zaijun didn't know about his kinship with Premier Zhou until he left Chongqing for Beijing, with the permission of Premier Zhou.
Later, Premier Zhou and Deng Yingchao met Deng Zaijun in Zhongnanhai. Deng Zaijun said that she always remembered Premier Zhou's words — not to let the special relationship between her husband and his uncle affect her life and work with her husband. She tried her best to solve problems or difficulties by herself.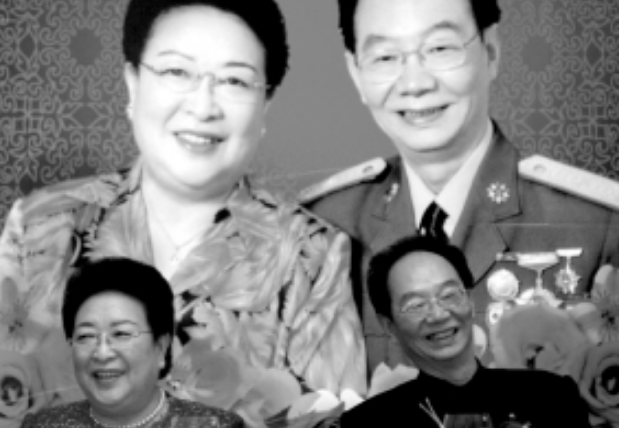 Premier Zhou is one of the most important guides in the life of these two. They always remember the family precepts of the Zhou family. They never rely on the premier's reputation and status, because they are just ordinary people.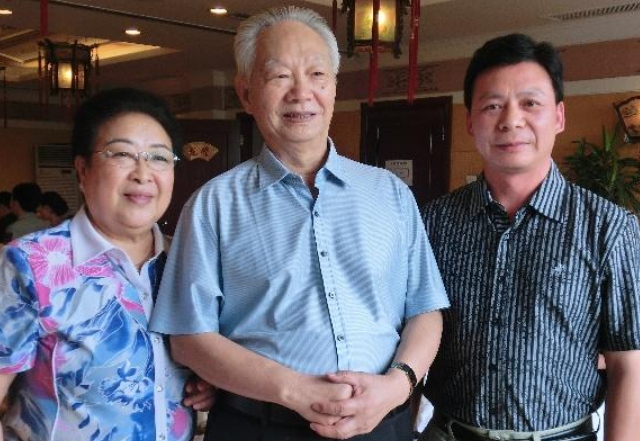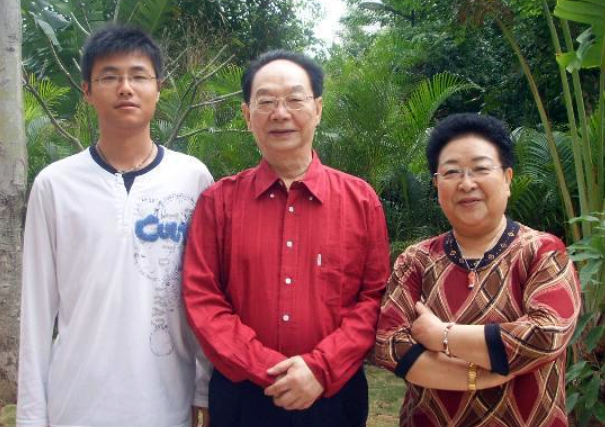 The other is Zhou Xiaofang. Her great great grandfather, Zhou Songyao, is the uncle of Premier Zhou. He witnessed the struggles of the Chinese nation and worked in the Central Museum of Culture and History.
Zhou Xiaofang was born in Beijing in 1963. When Premier Zhou learned that she had been born, he gave her father a red envelope with 40 yuan in it. Because of her father's work, Zhou Xiaofang played in the east courtyard of the Peace Hotel when she was a child — but no one knew her identity.
After graduating from high school, Zhou Xiaofang worked in a joint venture hotel, and was promoted to sales director. She never talked about her family with others, for 20 years.
In the 1990s, Xiaofang, now almost 30, went to the United States to study while doing part-time jobs. Later, she was engaged in cultural exchange between China and the United States, and established the Zhou Enlai Peace Institute in Hawaii with her husband.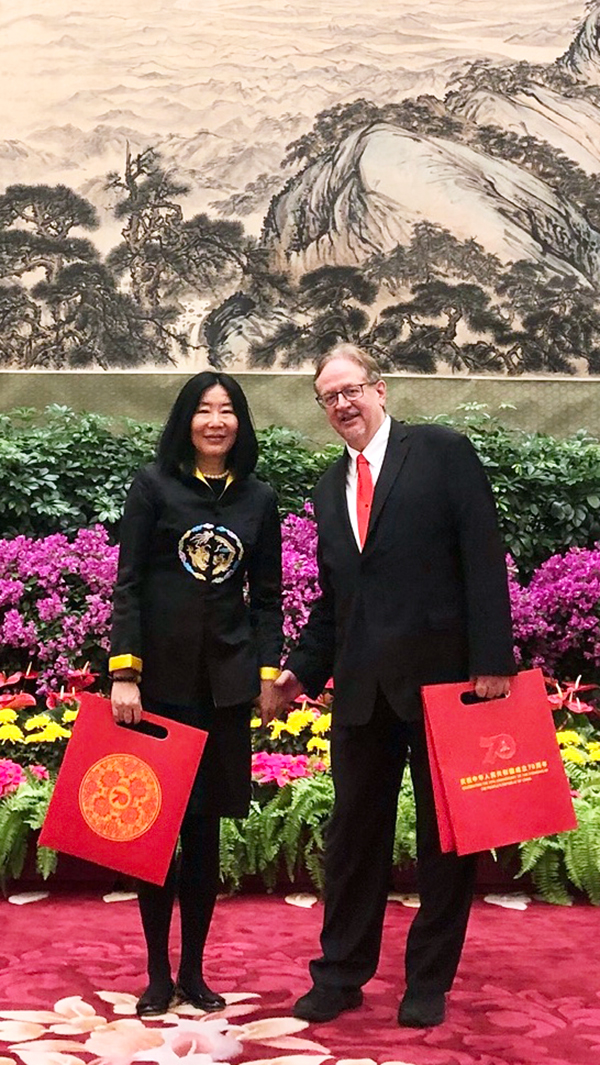 Zhou Xiaofang and Michael North
Xiaofang said she was surprised that Premier Zhou was extremely popular overseas. When the Institute was first established, the former Governor of Hawaii told her that he greatly admired Premier Zhou in his youth. A Chinese woman living in Singapore held Xiaofang's hands with tears in her eyes, and told her about the relationship between her family and Premier Zhou — how much they appreciated Premier Zhou's help during turbulent times.
Zhou Xiaofang always follows the family rules set by Premier Zhou, and is committed to letting more people in the world know and understand Premier Zhou's spirit.
---
From the people of Premier Zhou, we learn valuable lessons about the spirit of family — it is in their DNA. Premier Zhou planted this spirit deeply, and made it grow in the hearts of the family members of Zhou. They follow it, and pass it on to the next generation.
As the old saying goes, the glory and reputation left by previous generations are not the main colors of our life. Your life depends on you, not them, right?
The low-profile descendants of the Zhou family help the world feel the wisdom and honesty of Zhou Enlai again. These are fine qualities; we should learn and sustain them in our lives.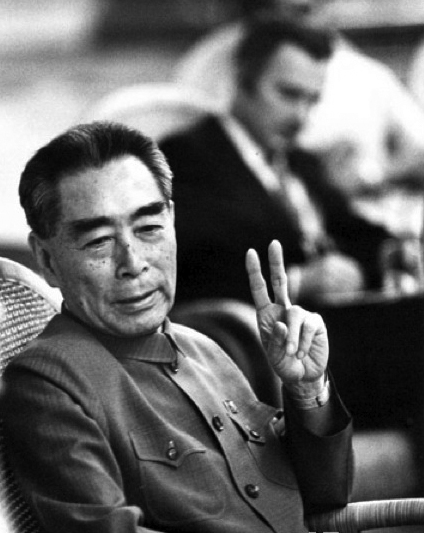 ---