Zhou Bingde is the niece of the first Premier of modern China, Zhou Enlai. On September 22, 2018, she led a delegation of students and artists from across China, together with supporters from across America, to visit the Memorial at the World Trade Center, which was built in memory of those died on September 11, 2001.
Zhou Bingde presented a set of flags and flowers to a representative of the 911 Memorial, Jason Schneider, with the following words:
"1. We offer this American flag to the people of New York, and the people of America, in profound sympathy for the many victims, both living and passed on, of 9-11."
"2. We offer this Chinese flag, on behalf of the people of China, as an expression of our solidarity, our sisterhood and brotherhood, with the people of America, to ensure together that 911 never happens again, anywhere."
"3. We offer this American rose, from the heart of China to the heart of America, to show that our commitment to justice, peace and cooperation goes deeper than words, even deeper than actions; it goes to the core of our nature."
"4. We offer this Chinese flower, as a symbol of the ancient wisdom of China's culture, that we contribute to the wisdom of America, complementing the greatness of America with the greatness of China, in our equal partnership for peace."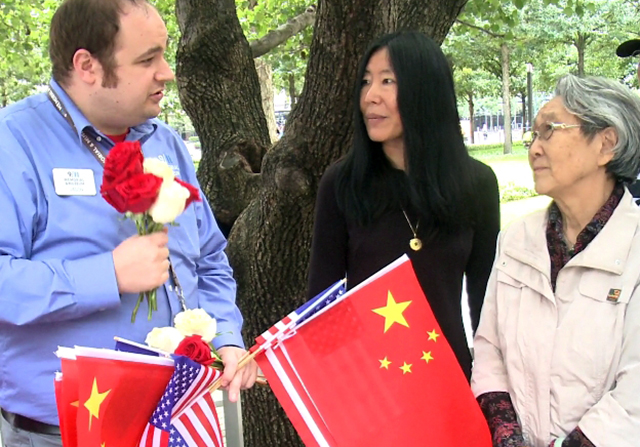 Mr. Schneider accepted these symbols one by one, and offered grateful response.
The whole party stood together around the stone monument of one of the Tower pools, and respectfully placed the objects, next to names of those who died on September 11, 2001.
Silence.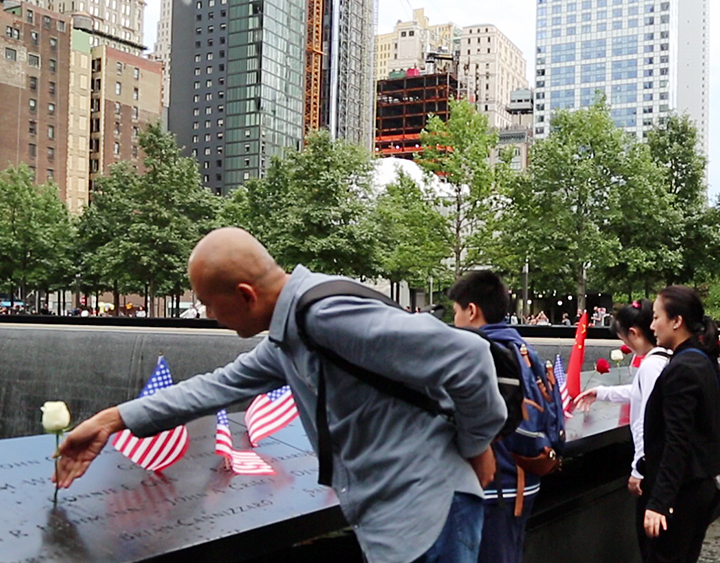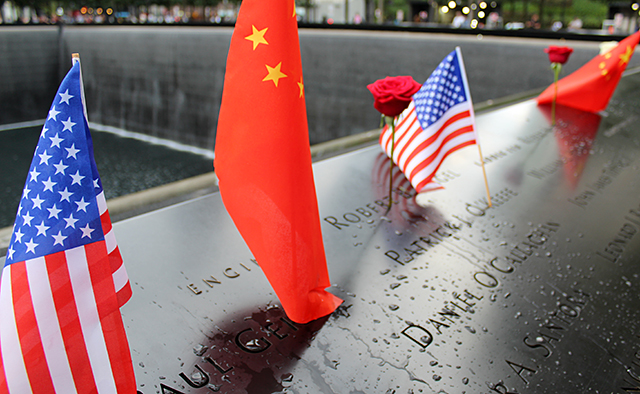 Here is a short video about this event.
*
*
---