Young People in China and America
Create Images, Music and Words of Peace
A Documentary Film
produced by the Zhou Enlai Peace Institute  
© copyright 2014
---
Synopsis:
Seven Doves
The story of seven days in the life of seven pairs of  young artists from America and China.
The film opens with the release of seven doves into the sky, by a group of peacemakers from America and China. The students meet through a live video window that connects two art studios: one in Honolulu, one in Tianjin.
Working with teachers and prominent artists, the students discover the personal meaning of peace, and express their feelings in paintings, video, music and poetry. They create some projects together, and make their own individual pieces. Step by step we follow the evolution of their feelings and understanding, of each other, and of peace. They laugh, question, criticize and praise each other's work.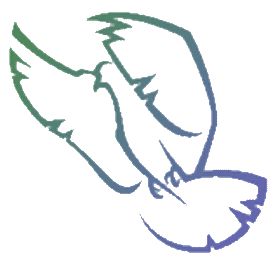 Personal interviews, in homes and school and around town, follow the young people (age 13-15), delivering an entertaining and moving insight into their energy and spirit.
Their interactions with each other, their friendships and opinions, deliver an immediate, dramatic sense of how different Chinese and Americans are — and how alike. The unspoken question: can we find our way to peace together?
The best works they create in the seven days are publicly shown, performed and recognized at awards ceremonies, held in Beijing and in Washington, DC.
The style is similar to the recent HBO special featuring Ann Deavere Smith: A YoungArts Masterclass, with the addition of international content, location material and a dramatic opening and closing.
---
The Message:
This film makes an important statement, but the statement will not be made directly in words.
The message will be felt by the audience through the shared action, the energy, the creativity and charm of seven young people from America, and seven young people from China.
Art is a universal language; it speaks beyond words to everyone, regardless of culture, language or nationality– especially to young people.
To explore peace — a common but complex idea — through unspoken language will reveal fundamental common feelings. From these common feelings will grow common perceptions, words and actions.
Seven Doves supports a fundamental culture of peace between America and China. The film will create vivid images and sounds of what this means, that will leave a lasting, thoughtful impression on audiences.
This is vital to the future of both nations, and of the world.
---
The treatment for this film is registered at the Writer's Guild of America
by Michael North on behalf of the Zhou Enlai Peace Institute;
Registration 1723436.
Full treatment available for download here.

Writer's Guild of America