Zhou Xiaofang of the Zhou Enlai Peace Institute
Visits Huaiyin Institute of Technology
Credit: Foreign Language Institute
Time: 2017-04-14 18:49:29
On the afternoon of April 13, Zhou Xiaofang, president of Zhou Enlai Peace Institute, visited the leading Technical University in Huaiyin.
Deputy Party Committee chair and vice president Wu Jianhua attended the meeting and ensuing talks. Wu Jianhua spoke about the overall status of the hospital, focusing on the the spirit of Zhou Enlai and his commitment to education. He pointed out that the Institute is committed to the career aspiration and motto of the young Zhou Enlai — "study for the rise of China." This idea is intended to inspire teachers and students to understand the example of Zhou Enlai, to vigorously practice his spirit, and to establish a high ideal: hard work.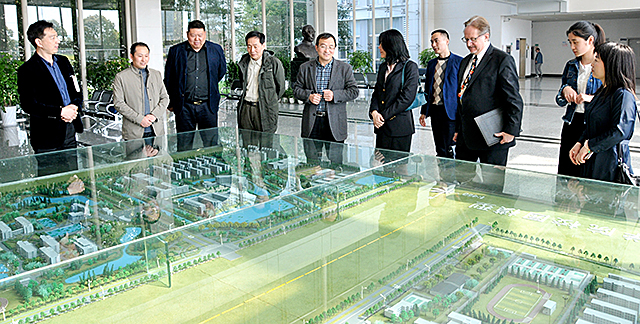 Wu Jianhua also introduced Xiangyu College, and new teachers to enlighten spiritual education. Zhou Xiaofang fully affirmed the purpose of the Institute as consistent with Zhou Enlai's devotion to education and achievements. She introduced the Zhou Enlai Peace Institute, its development process and its work.
She said that in September 2018, the Zhou Enlai Peace Institute will help with celebrations in New York, to commemorate the 120th anniversary of the birth of Zhou Enlai, and she invited a delegation from the Institute to participate. Ms. Zhou Xiaofang's husband, Mr. Michael North, Chairman of the Asia Pacific Group, added that his company will help in preparation of the event.
Secretary Wu Jianhua expressed his gratitude for Ms. Zhou's invitation, and pledged that he would vigorously support the preparations for the 120th anniversary of Premier Zhou's birth.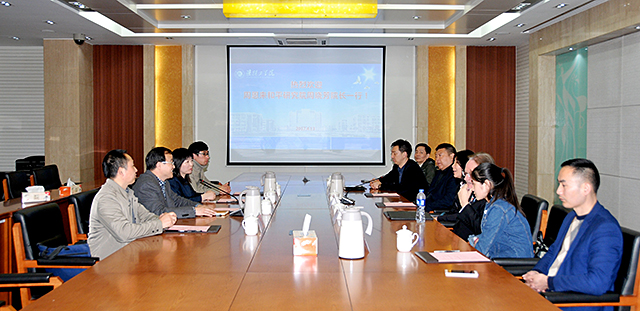 Guests included Mr. Zhou Qing, Lin Fanlin, the General Manager of Beijing Moze International Cultural Development, Zuo Renjun, General Manager of Nanjing Ruike Translation Company, Wuxi Marin, General Manager of Shanghai Chengzuo Asset Management Co., Ltd., and members of the Foreign Language Institute oif Huaiyin.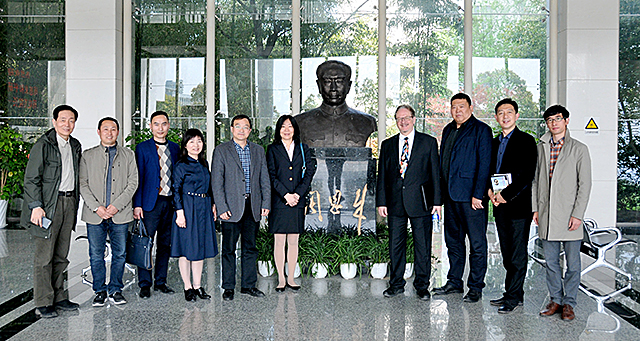 Many leaders and teachers attended the meeting, with the Zhou Enlai Peace Institute, presented by Zhou Enlai's grand-niece, Ms. Zhou Xiaofang, who is committed to sharing the spirit of Zhou Enlai throughout the world.
Author: Zhang Haibo
Editor: Wang Feng
http://site.hyit.edu.cn/xinwen/news/show.asp?id=14108