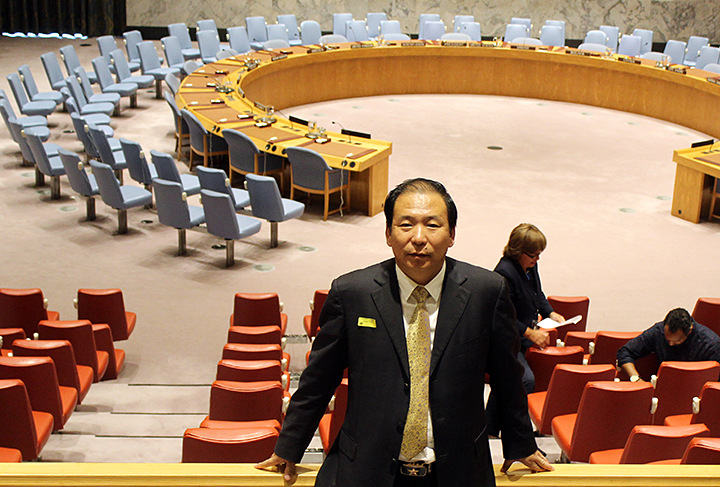 ---
Comments from Li Yanjun, president of Beijing International Business Development Center
(affiliated with the China Ministry of Commerce)
Mr. Li attended the "Right to Peace" events at the United Nations in New York, September 21, 2018.
---
"Through this activity, let more people in the world know China, and abide by the Five Principles of Peaceful Coexistence.
"Let the people strive for self-improvement, self-confidence, courage, honesty and tolerance, abide by the law and take responsibility for the spirit of world peace. Let us create an international system of health, prosperity, economic prosperity, peace and well-being for all people in the twenty-first century.
"The new century will be a perfect combination of innovative thinking, science and technology, and innovative wisdom for the promotion of human civilization, so as to maintain space for the development of a world of universal harmony, shared prosperity and harmonious civilization."
Li Yanjun
September 21, 2018
---