---
This is an introduction to the story of the Flying Tigers — a group of Chinese and American heroes who fought together, both before and during World War II, to help save the new nation of China.
The young men who met in the 1930's and 1940's have stayed in touch for many decades — the friendship of their families, sons and daughters mirroring the fundamental alliance between China and America.
Original title: "Flying Tigers Made Lifelong Friends." Writer and Executive Producer, Chen Defu. Original music: Zeng Sujin. Produced by the U.S.-China Cultural Exchange Society. Translated and narrated by Michael North, for the Zhou Enlai Peace Institute; recorded at National Public Radio studios, Honolulu.
Full-length feature documentary available on request.
---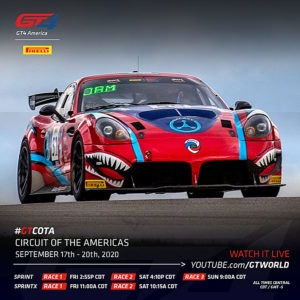 The Flying Tigers Institute
Today, the legacy of these great heroes is remembered by a new generation. Dedicated to an alliance between the best of America and China, the Flying Tigers Institute demonstrates how cooperation in pursuit of high ideals can still generate extraordinary growth.
Beginning with a collaboration over building great technologies in the automotive industry, the Flying Tigers Institute, led by Galaxy Motion and Panoz Engineering, explores the use of magnesium as a lightweighting and efficiency technique in competitive auto racing.
With the support of the SRO Motorsports America and their alliances in China, the tradition of the Flying Tigers is being renewed.
At the world-famous Indianapolis Motor Speedway in October, 2020, the Flying Tigers were honored to receive a daughter of one of the original giants of World War II, who fought as a volunteer in China to help rescue the Chinese people.
Nancy West addressed the audience at Indy.