Part 1: Huaian
The Footsteps crew spent three fascinating days in Huaian, Jiangsu Province, in central China.
Huaian is a very old provincial center, and it was here that Zhou Enlai was raised, until the age of six. Seeking an understanding of the man he was to become, we visited with the people of Huaian to understand his roots.
Could we find evidence here, of how a great leader and peacemaker began his life's journey?
---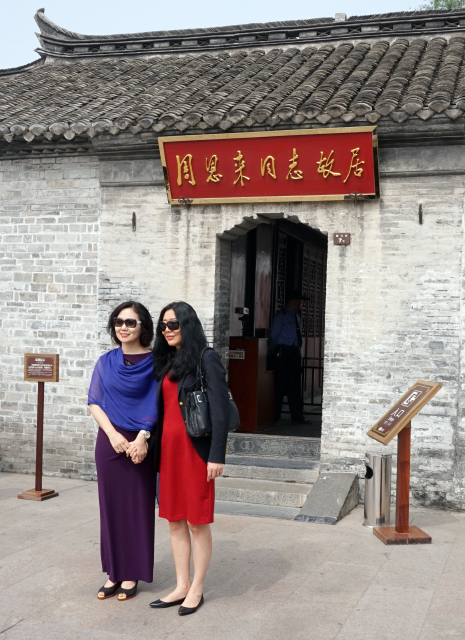 With Xiaofang, and tour director Sun Xiaodan, at the entrance to the Zhou family home in Huaian. It is open to the public now, but the home and streets around it are little changed from how they were in 1898, when Zhou Enlai began life here.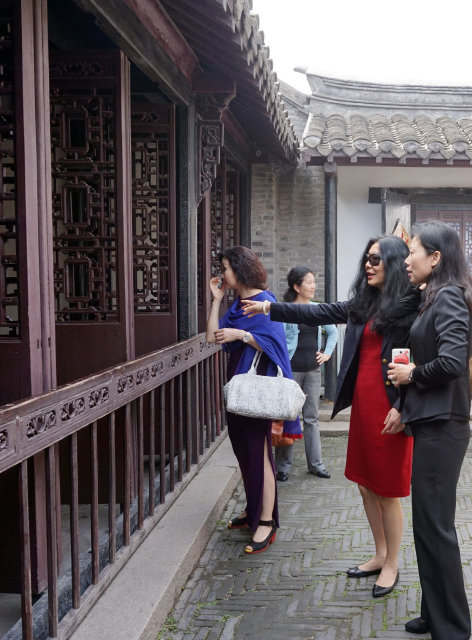 This is a typical family home of traditional China. It is actually a series of linked courtyards, all enclosed within a common brick and stone structure. Built to last centuries, it embodies the dignity of Chinese family life, combining both dignity and cooperation.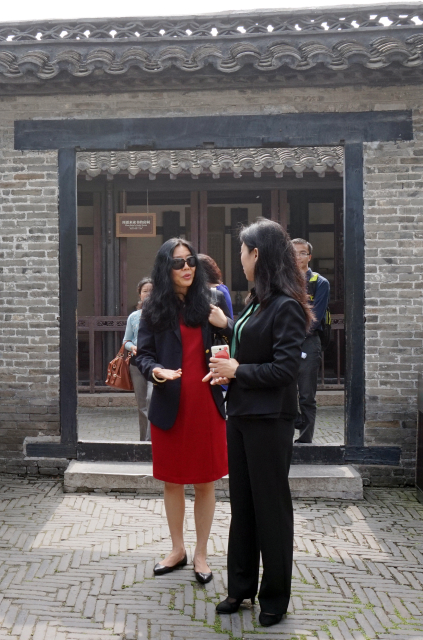 Xiaofang learns from a member of the Memorial Home staff about the branches of the family that lived here. The entire structure actually consists of seven linked courtyards, with private rooms attached to each one, all opening to nature and all connected to each other.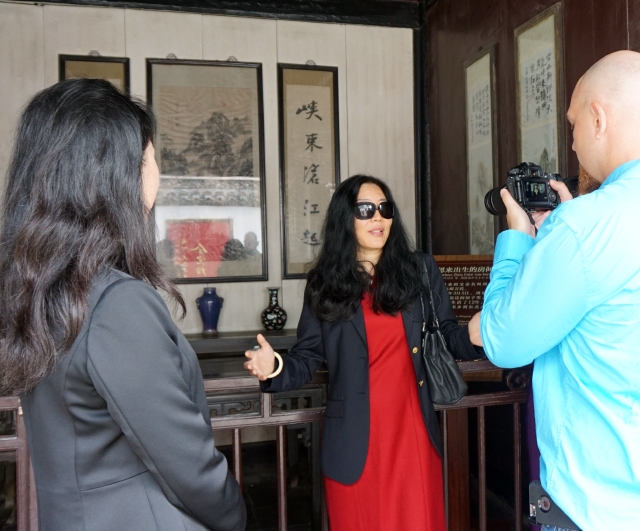 The rooms are maintained exactly as they were nearly 100 years ago, with all artwork, furniture, pottery and other household objects exactly as Zhou Enlai would have seen them. The calligraphy on the wall here says, "To the east of the great river lay great mountains of change."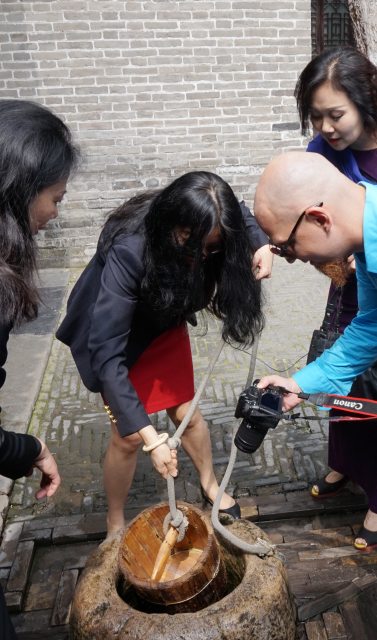 In the central courtyard, common to all the families, is a natural well, where clear water may still be drawn with a bucket and a rope, as Zhou Enlai did many times. Xiaofang tries it out…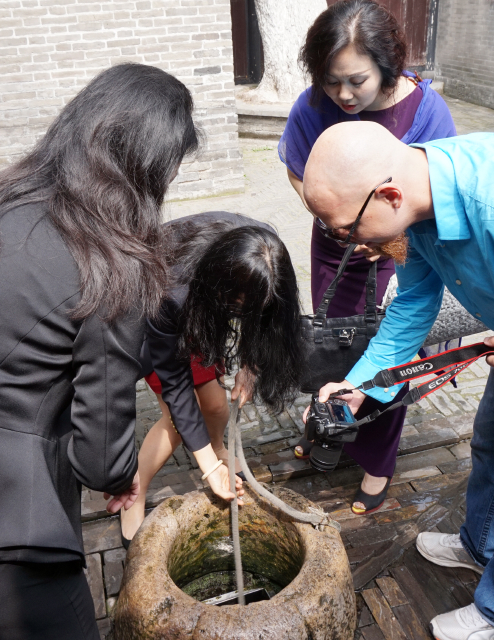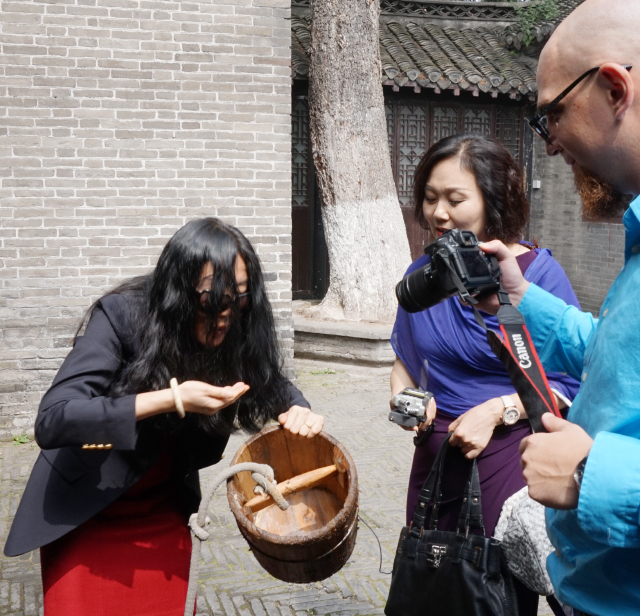 It's hard work, but it tastes good!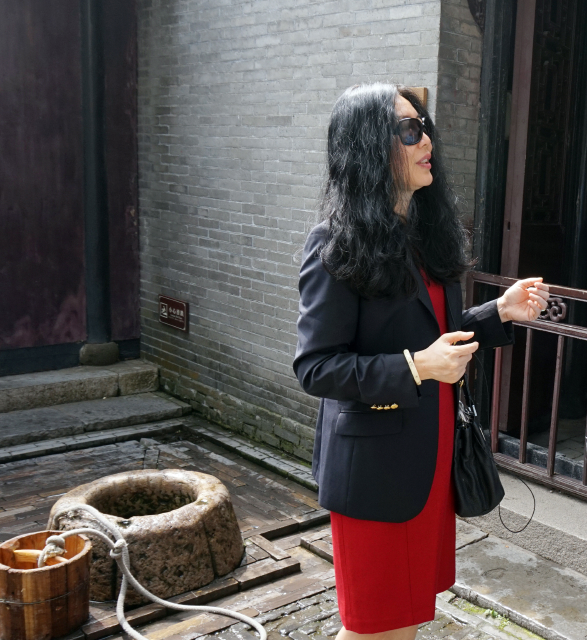 A moment of stillness, of memory, of presence in the garden where the young man, who was to be premier of a new nation of a billion people one day, played and learned his first words…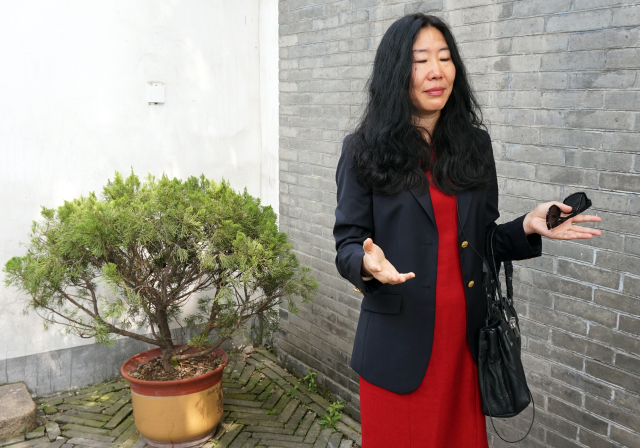 Sun Xiaodan, in a moment of perfect reflection.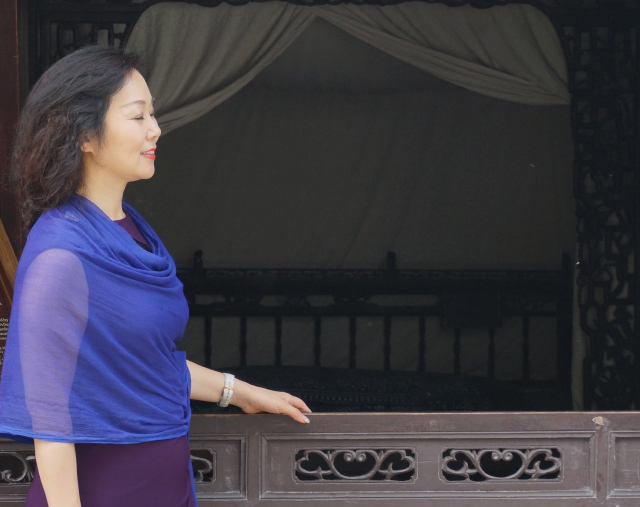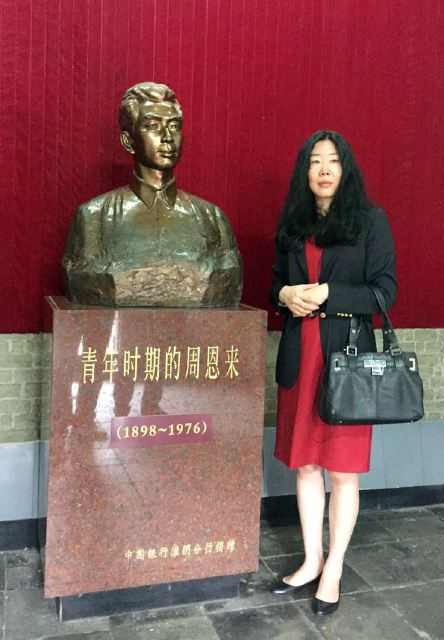 This bust of Zhou Enlai shows how he may have looked, as a young teenager. Deaths in the family required that the young Enlai grow up quickly, and take early responsibility. He was the eldest son, so he bore unique responsibility to care for everyone. This duty created a seriousness of purpose and character in the young man.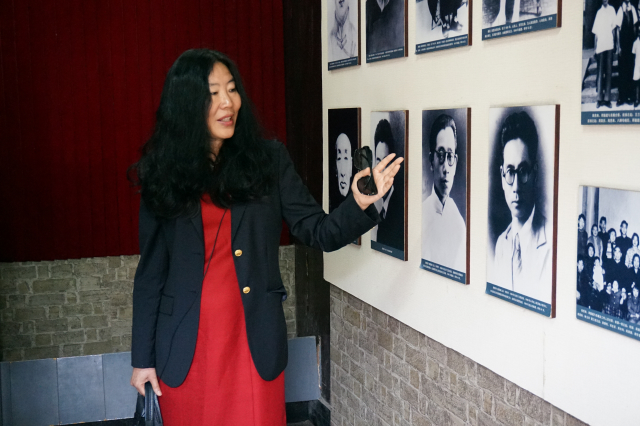 A gallery of photos recalls his growth as a young intellectual, leading brilliant and passionate young people to a common goal: a free, united China. Here in Huaian, that dream was born and nurtured.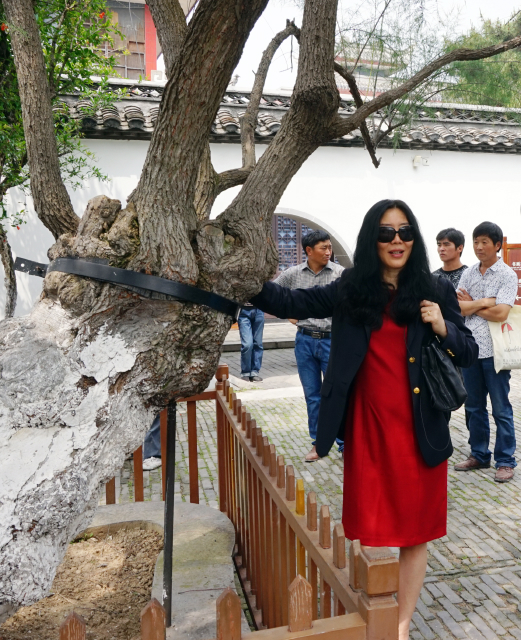 This old tree, more than a century old, is where Zhou Enlai played, sat and read his first books, and made his first footsteps.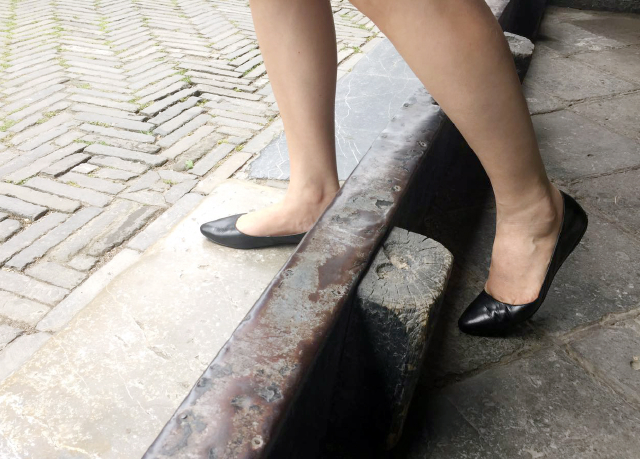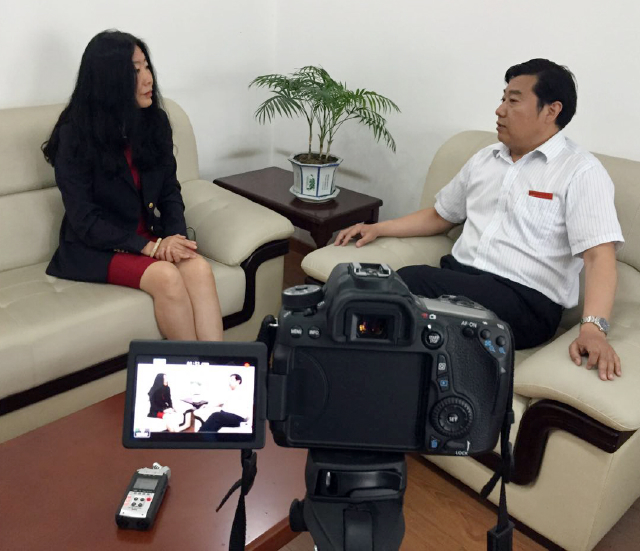 An expert member of the Birthplace memorial staff sits for an in-depth interview about the early life of Zhou Enlai, and how his character emerged from both care and adversity.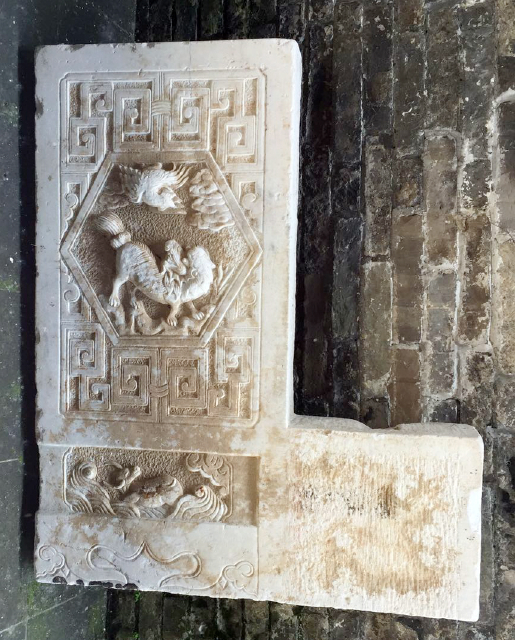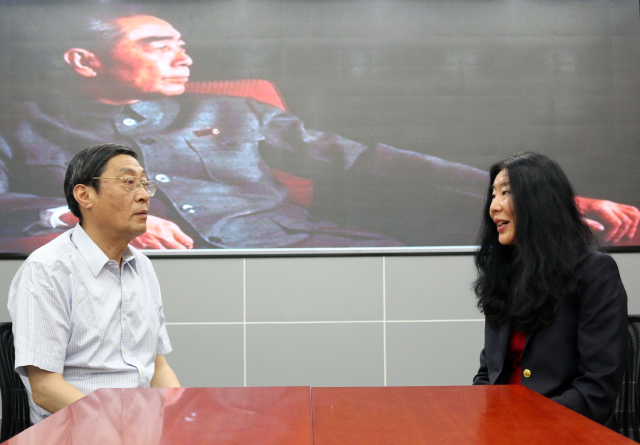 Xiaofang interviews one of the most respected experts on Zhou Enlai in China, Director Zhang Jin of the National Zhou Enlai Memorial. He oversees a facility that covers hundreds of acres, with an immense man-made lake and monument at its center. It attracts over 2 million visitors a year from all over the world. Zhang Jin has been an active supporter of the Zhou Enlai Peace Institute since its inception, and travelled to Honolulu during APEC for the opening announcement on November 11, 2011.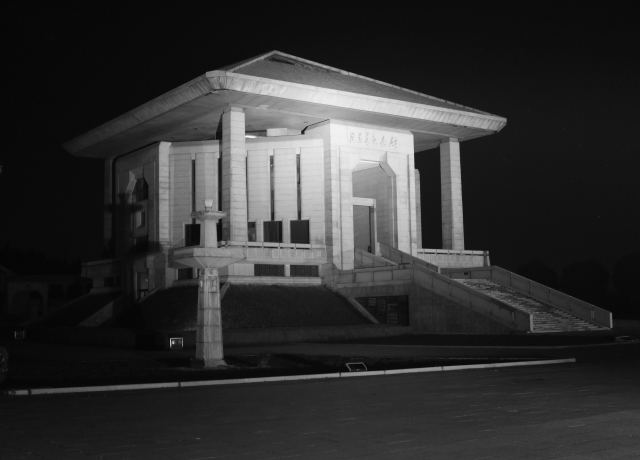 The central monument, with a welcoming sculpture of Zhou Enlai at its center, is half the size of the Lincoln Memorial in Washington DC. It radiates a solemn beauty, lit up during the night.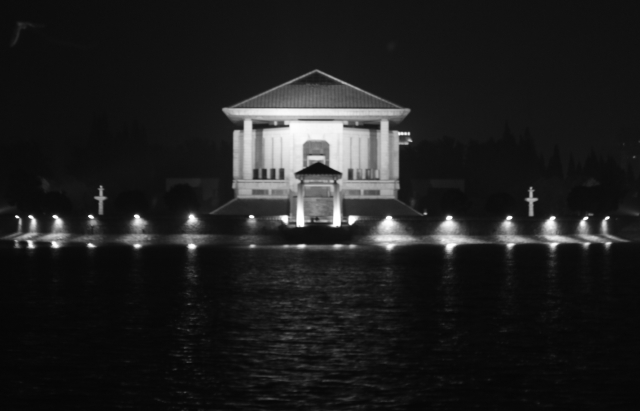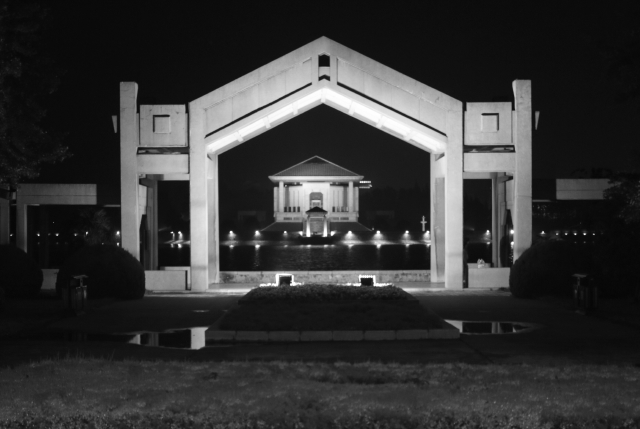 official website: http://english.huaian.gov.cn/
---
Part 2: Yangzhou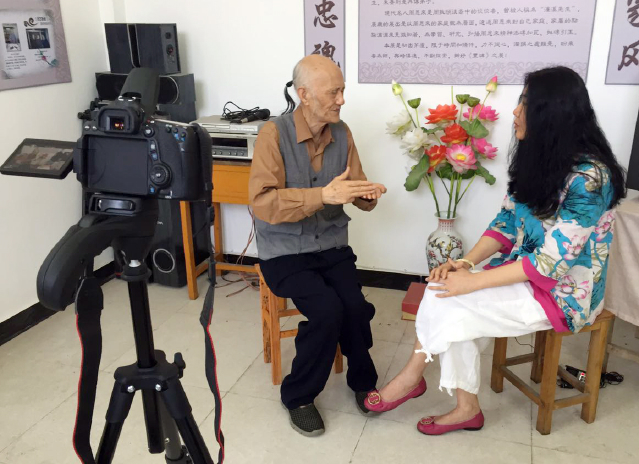 One of Xiaofang's uncles, Zhou Huarui, now nearly 82 years old, shares his personal recollections of living and working with Zhou Enlai, during a private interview in Yangzhou.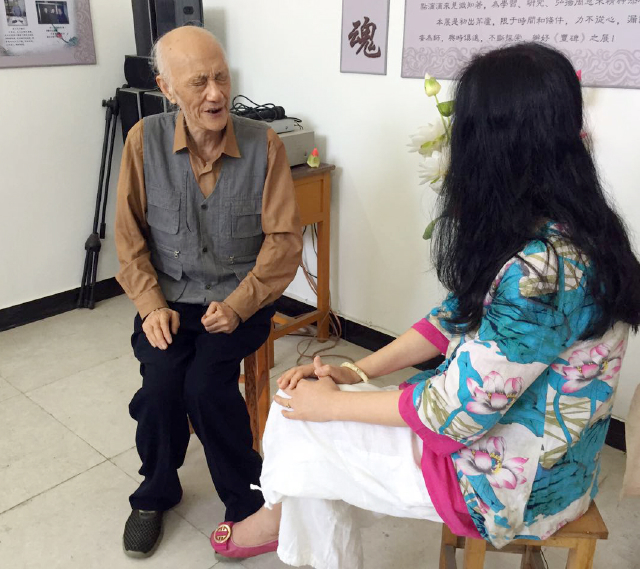 He playfully shows a 400-year-old sword to his visitors.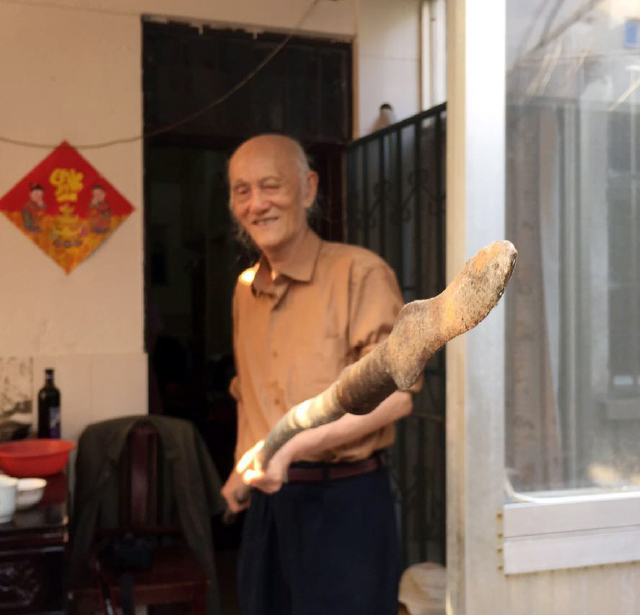 The young daughter of one of Xiaofang's cousins shares a moment with her aunty. The "V" sign is a universal gesture of peace, recognized throughout China.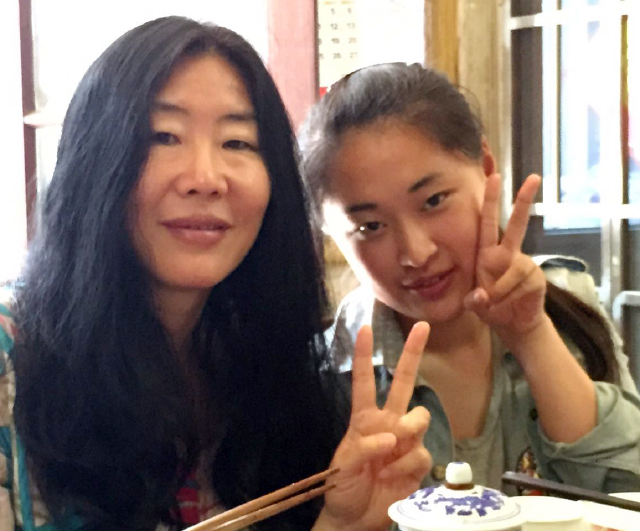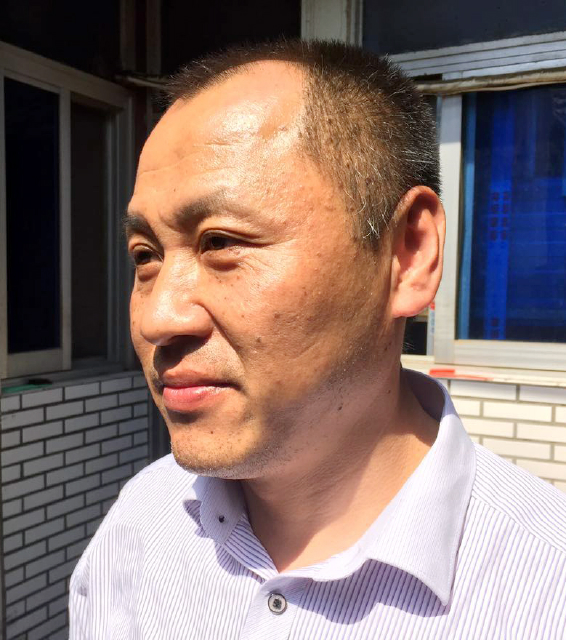 Members of the Zhou family — Zhou Guobing above, and Zhou Haibing below — were eager to support the Footsteps crew with generous time, advice, and driving to key sites — over distances both long and short, early in the morning and late at night.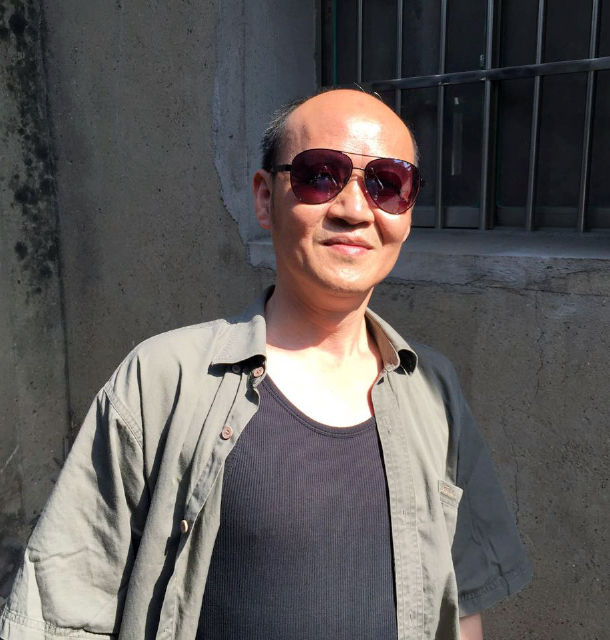 Zhou Enlai had a very strict standard: his family was never allowed to take advantage of their public leadership status for personal gain. So to this day, most members of family Zhou live simply and humbly, not drawing attention to themselves.
As he did.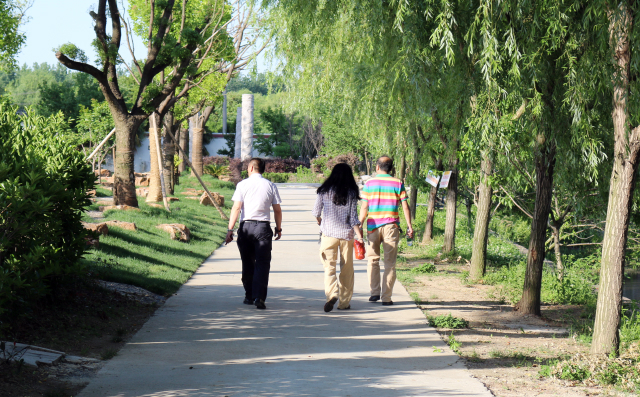 Walking the streets and gardens of old Yangzhou, where parts of the great city — now more than 4.5 million people, and a center of arts, culture, education and industry — remain just as they were, when Zhou Enlai's footsteps were here.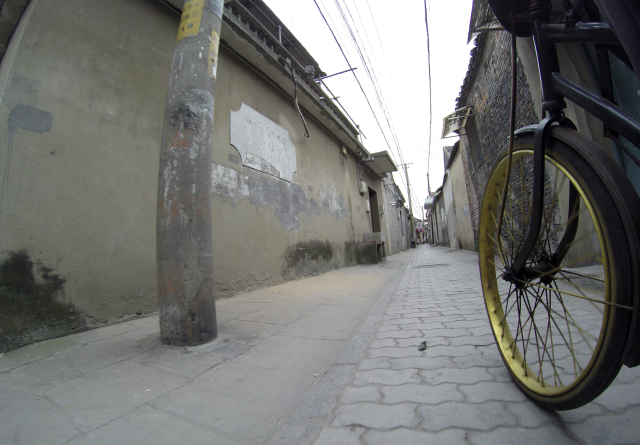 GoPro in Yangzhou — the film crew uses an ultra-compact GoPro camera to take dynamic video of street scenes.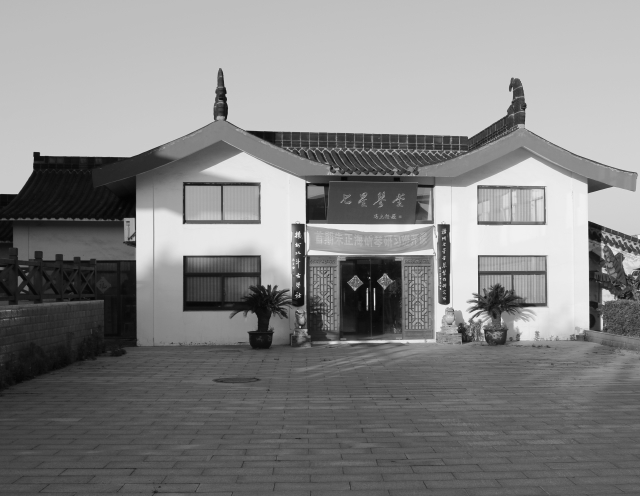 A traditional guest house, where the Footsteps crew was honored to stay on their visit to Yangzhou.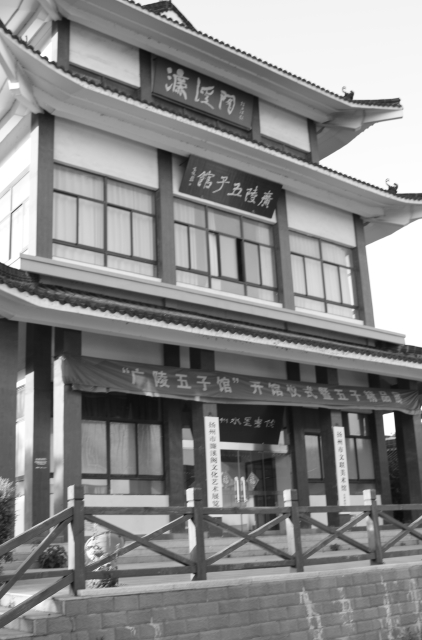 ---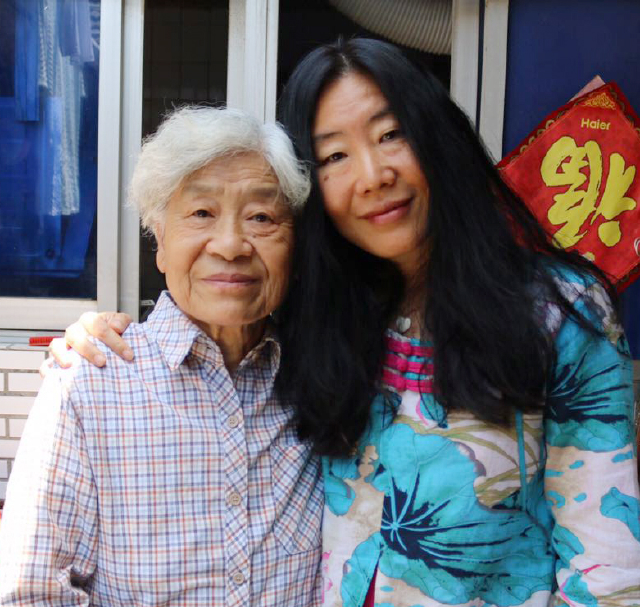 Every member of the family has something to add to the conversation.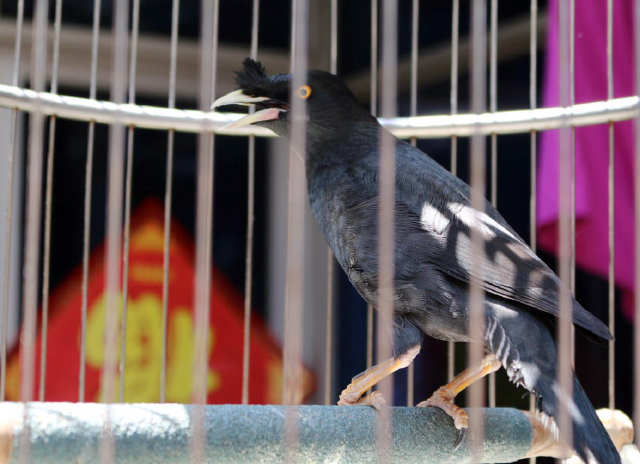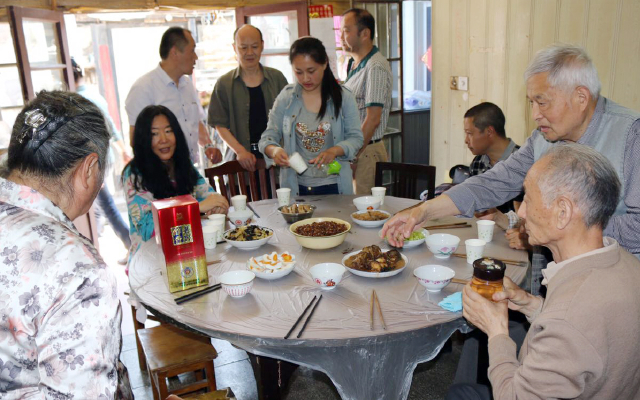 Nothing brings family together like a healthy, home-cooked meal, shared over the table in a simple home.
Many years after leaving Huaian, Zhou Enlai still enjoyed this family tradition; he cooked and served dinner for family as Premier, in West Flower Hall, the official resident in Beijing, in the same humble style.