The Zhou Enlai Peace Institute was announced to the public at a Luncheon and Exhibition, held at the Hilton Hawaiian Village in Honolulu, November 11, 2011.
The Institute issued an invitation to the Mainland Chinese delegation to APEC (Asia-Pacific Economic Co-operation), which took place at the same time, and invited delegates from the other 19 APEC countries as well.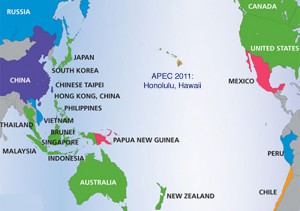 This event introduced Zhou Enlai to the American and international public, and highlighted the history of the Chinese community in Hawaii and America. It was hosted by former Governor of Hawaii, the Honorable John Waihee III, and feature speakers from Premier Zhou's immediate family, including Zhou Bing De, his niece and author of a bestselling book, "My Uncle Zhou Enlai", about her personal experience of growing up with him in the "White House" of Beijing; Zhou Xiao Fang, co-founder of the Institute; and Zhou Hua Zhang, nephew of the Zhou Enlai, and Zhang Jin, Director of the Zhou Enlai Memorial Hall in Huaian, China, the birthplace of Zhou Enlai.
Hawaii businesses and individuals met their Chinese visitors outside the official diplomatic setting of APEC. The Zhou Enlai Peace Institute was announced to the public, and an exhibition highlighting key aspects of Zhou's life and ideas was presented for the first time.

---
Click here to download complete details of this important historic event, including speakers, entertainment, VIP participants, exact time and location, sponsorship and participation activities, special travel packages for visitors from outside Hawaii, organization background and local supporters.
---
Previous前页 | Next下页 >